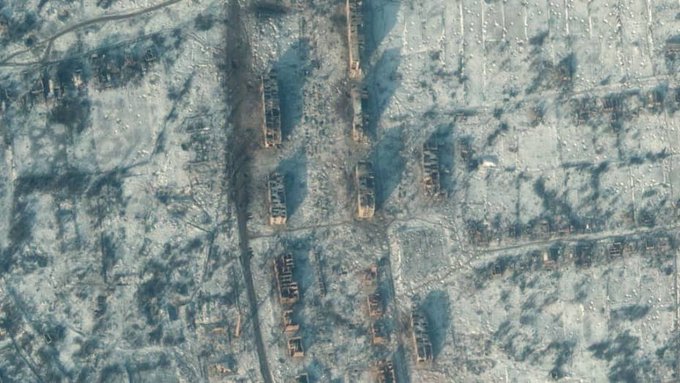 1. It'll be a bloody year in Ukraine. Russia's massive mobilization and new tactics (see: Wagner in Soledar) along with Ukraine's preparations and new armaments paint a grim picture. Question: will either Russia's offensive or Ukraine's preemption/counters prove decisive?
2. Global business reengages China. Some institutional investors may be more wary, but many are chomping at the bit to invest in China as it reopens from Covid Zero. Question: can national security and finance communities in the US and elsewhere reconcile? On whose terms?
3. Europe remains split. Cracks have emerged over Russia and defense between (i) UK, Nordics, Baltics, Poland, Czechia, (ii) Southeastern Europe, (iii) Southern Europe, (iv) France, and (v) Germany. Question: could a mild winter and Germany's tank decision mitigate differences?
4. ASEAN is sorely tested. US-China competition, Myanmar, and Indonesia's presidency test the bloc's relevance, and there's growing frustration (especially with Singapore) in other global capitals. Question: can SE Asia find new energy in bilateralism, esp. Vietnam/Philippines?
5. Saudi Arabia explores strategic autonomy. More open differences with Washington, major changes at home, outreach to other partners (incl. China and India), and engaging Israel just short of Abraham Accords. Question: will the rewards outweigh the risks?
6. It could be a banner year for India-US relations. Unprecedented number of touch points (Quad, G20, iCET, commerce, energy) before both countries enter election seasons. Question: how much substantive ground can be made on defense, investment, supply chains, tech, energy?
7. Macron will try to charm Xi. It comes at a time when some European countries, EU institutions, and even NATO are raising further concerns about China. Question: Will it work any better than his attempts to charm Trump and Putin?
8. Lula attempts to mend Brazil's ties with both Washington and Beijing. Both those relationships had witnessed dips under Bolsonaro. Questions: What will it mean for Latin American regional integration and the balance of views in BRICS?
9. Japan under Kishida continues to invest in its defense capabilities, increase its spending, and focus on economic security. Questions: How much will the public's pacifist sentiments prove a hindrance? Can relations with South Korea be mended?
10. Afghanistan stares into the abyss. It faces economic woes, food and technical shortages, deteriorating security, factionalism, and an intransigent leadership. Questions: what's the spillover and how much interest and appetite will other actors have for involvement?
Related
Vijay Pavan Amaravadi
@vijaypavan
What about Pakistan? It may implode and if not break as a nation in 2023, it is most likelty go into further abyss and that will have many ramifications for Asia. Do not ignore the rogue nation with nuclear weapons.