We're looking back at our most popular charts and infographics from 2016. See what's behind today's door http://econ.st/2hvmMAS 
FOREIGN AFFAIRS TOP PICKS 2016
Global Conflicts to Watch in 2017
Preventive Priorities Survey: 2017
Year in Review: Militaries Got More Cyber in 2016
Cyber Week in Review: December 23, 2016
MORE via CFR
So long, 2016: the year of the political earthquake
Themes of 2016: across continents, autocrats take control –Ian Buruma
What a 2016 of a year. Never again –Peter Lewis
Albums of the year 2016 – our readers respond
 The 50 best TV shows of 2016: No 1 Planet Earth II
How to capture an extraordinary year in just 70 articles?
The Guardian view on Donald Trump: years of living dangerously
The year's top development stories: 2016 in review
FTSE 100 on track for best year since 2013 – business live
The year of the demagogue: how 2016 changed democracy -Lionel Barber
2016's biggest one-day market wobbles -Market Shocks
Where should I invest in 2017?
The Fed is staring at a nasty rate dilemma in 2017Which are the words that sum up 2016?
A reversal of fortunes for Russia and the west –Frederick Studemann
Oil in 2016: the year that Opec returned
Geopolitics in 2017: Lionel Barber with Gideon Rachman
The Most Talked-About Room for Debates of 2016
The poll-defying election of Donald Trump as America's president capped a year of triumph for populists in many places. Mr Trump's rancorous campaign tore up every rule in the political handbook. He won in part by railing against the establishment and vowing to protect American jobs, which went down well in rustbelt states that had not voted Republican in decades. The world is waiting to find out just how many of Mr Trump's bombastic promises will actually become American policy. He will be inaugurated on January 20th. Dec 24th 2016
The future of liberalism. How to make sense of 2016
2016's most popular editorial looked at how to do Brexit right 
The Worst Things of 2016 David Rothkopf
De #DiplomáticosBlogueros, desde #Budapest «2016 en doce vistazos» http://ow.ly/dryB307bw4z 
16 striking findings from 2016 -by Abigail Geiger
Situación América Latina. Cuarto trimestre 2016
Best of 2016: We're closer to robots than you think. Intelligence could be a product of a basic algorithm http://wef.ch/2gHS7As #tech
2016 proved to be a particularly interesting year on the geopolitical stage. To delve deeper into what happened, where things stand and what lies ahead, Stratfor Vice President for Global Analysis Reva Goujon returns to the podcast to discuss our scorecard for 2016. As guest host Cole Altom says, the passage of time is the ultimate vindication so we'll look at lessons learned, Stratfor's unique methodology and a peek at the year ahead.
In 2016, a String of Hits and a Brexit Miss
This year proved to be a particularly interesting one on the geopolitical stage. Although the Stratfor team has spent months preparing the 2017 annual forecast for you, we also put aside some time to reflect back on this past year. Below are our top five picks for the events that shaped 2016.
2016, the Year Europe Forgot World War II –Thomas de Waal
The year 2016 witnessed the breakup of the common identity that had held Europe together for over seventy years. Two notable examples come from Britain and Russia.
Russia Enters a Time of Transition, by Stealth
The Jihadi Threat: ISIS, Al Qaeda and Beyond
The chaos theory of Donald Trump: Sowing confusion through tweets
Commentary: Don't write democracy off just yet
UK economy sidesteps Brexit vote hit, 2017 outlook darker
Aleppo's fall will change U.S. and Russian roles in Syria
Review of the Year 2016. BBC HARDtalk's Stephen Sackur looks back on the big stories of 2016 including the election of President-elect Donald Trump and the UK's shock Brexit decision. He goes to Canada and highlights the plight of the country's First Nations people, and speaks to some of the globe's leading literary figures; Margaret Atwood and Patricia Cornwell to name a few.
The most memorable stories of the year, as told by Washington Post foreign correspondents -Read the best stories they wrote from across the world in 2016.
Analysis – 2016 was hardly a triumphant year for Africa. The economic situation worsened. Young electorates voted for change but it failed to materialize, writes Claus Stäcker.
Cyber Attacks On US Companies In 2016 – Analysis
Legal Or Legitimate? 2016 US Presidential Elections And Electoral College – OpEd
Weimar America? Germany 1933, United States 2016 – Analysis
India's Foreign Policy And The China-Pakistan Axis 2016 – Analysis
Threats old and new: The best of our bio and chemical weapons coverage in 2016
Ten of 2016's most notable columns. And three books
Introduction: International security in the age of renewables
How to reduce South Asia's nuclear dangers
Pakistani nuclear forces, 2016
Who killed the US-Russia plutonium agreement, and does it really matter?
Eyes on the Kremlin: Russia and the World in 2016
The Party Endures: China and the World in 2016
The Perils of Connectivity: Cyber Insecurity in 2016
At the Crossroads Between East and West: Turkey and the World in 2016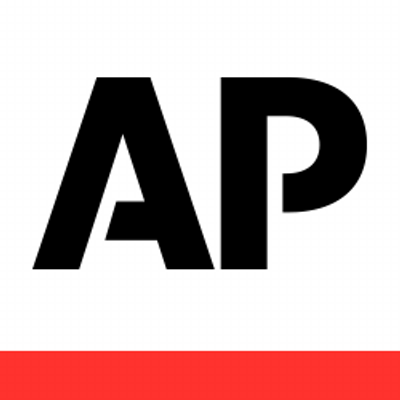 Israeli military official says low chances of war in 2017
Progress and struggles reflect in top race headlines of 2016
Officers killed in the line of duty rose in 2016
Recuerda el 2016: las noticias y los protagonistas más relevantes de este año en España y en el mundo, sobre deportes, política, ciencia o cultura.
Year in Review: 2016 in 12 Charts (and a video)
Crónicas escogidas de los corresponsales y enviados de El Pais en #2016
Los reporteros de EL PAÍS que han recorrido el mundo este año eligen una de sus piezas, sobre grandes acontecimientos o personas desconocidas…
¿El peor año de nuestras vidas? -Por Lluis Bassets
What Foreign Policy Staff Read in 2016
The legacy Ban Ki-moon leaves behind 
Syria Will Stain Obama's Legacy Forever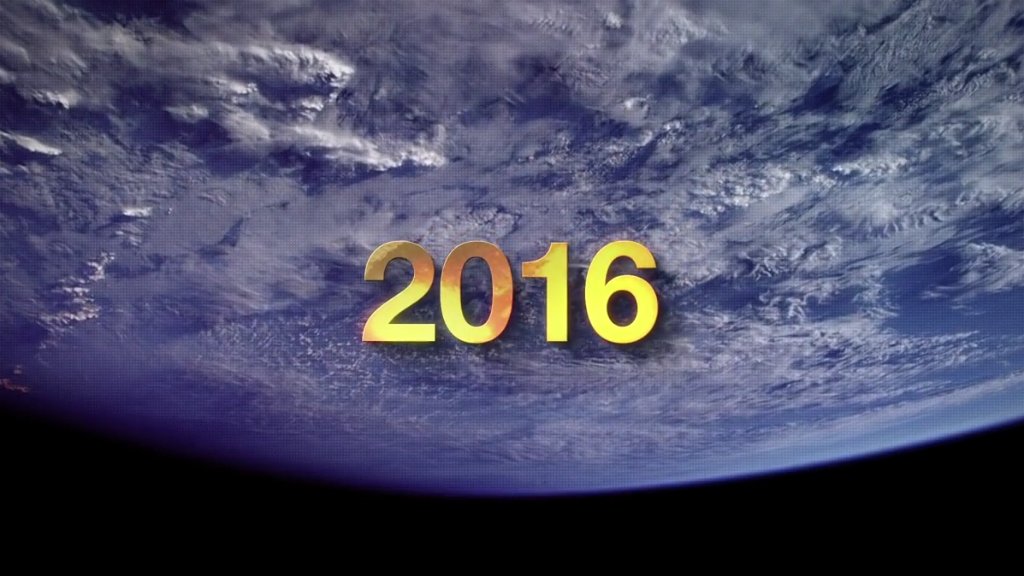 Challenges and milestones for the international community VIDEO
New UN chief Guterres pledges to make 2017 'a year for peace'
'Thank you,' says Ban, bidding farewell to staff and delegations at UN Headquarters
Reunimos los contenidos más compartidos de nuestra web y nuestro blog durante 2016. ¡Gracias por acompañarnos este año!  -realinstitutoelcano.org
¡Feliz 2017!

¿Qué ha pasado en el mundo en 2016?

El año 2016 será recordado como el año en que todas las predicciones fallaron. El mundo empieza a digerir las victorias del Brexit, del 'No' a los Acuerdos de Paz en Colombia y de Donald Trump. Y mientras tanto, las emergencias humanitarias se multiplican y el terrorismo no da tregua.

En enero, alertábamos de que el ascenso de Trump en las encuestas era "un indicador de un proceso de frustración y radicalización de parte de la sociedad norteamericana".

El 8 de noviembre, después de haber hecho balance del legado de Obama, evaluábamos los cambios que podríamos ver a partir de la toma de posesión de Trump como nuevo presidente de Estados Unidos: desde un retroceso de décadas en la lucha contra el cambio climático hasta la redefinición de la cooperación con Europa en materia de seguridad. Paradójicamente, tal y como apuntaba Nathalie Tocci en Atlantic Voices, este contexto podría acabar siendo favorable a Europa si nos hiciera tomar conciencia de la necesidad de l legar a una unión real en defensa.

Una necesidad aún más urgente después de que el Reino Unido manifestara su voluntad de abandonar la Unión Europea con la victoria del Brexit. Después del shock inicial, la Unión Europea tiene la oportunidad de salir reforzada y hacer frente a déficits estructurales, tal y como planteaba Donald Tusk: "Lo que no te mata te hace más fuerte".

El 2 de octubre, y de nuevo contra todo pronóstico, Colombia se decantó por el 'No' a los Acuerdos de Paz, reflejando la polarización social, política y económica del país. Un voto que en ese momento se planteaba como decisivo pero que no impidió que el Gobierno y las FARC-EP reafirmaran su voluntad de mantener el alto el fuego. Después de 41 días de negociaciones, el pasado 24 de noviembre se firmó el texto de un nuevo acuerdo destinado a poner fin a casi 60 años de conflicto. El 2017 parece que será el momento para la paz en Colombia, un momento que analizaremos el 21 de enero en la próxima edición del War & Peace in the 21st Century.

Con el asedio a la ciudad de Alepo en la retina y el final de la guerra en Siria aún lejano, reflexionamos en torno a los retos que plantea el suministro de servicios sanitarios en zonas en guerra: "Bombardear hospitales destruye los últimos resquicios de humanidad en la guerra", recordaba Marine Buissonnière.

Un año de nuevo marcado por los ataques terroristas nos ha hecho cuestionarnos cómo aproximarse a la organización Estado Islámico, hasta qué punto es eficaz el terrorismo –identificando las condiciones que llevan a su fracaso– o cuáles son las fases que experimenta un individuo en su proceso de radicalización. Dos focos de inseguridad global, Afganistán y Pakistán, se han mantenido entre nuestras prioridades.

Veníamos de un 2015 marcado por la tragedia humanitaria en el Mediterráneo y 2016 ha sido capaz de superar las cifras más dramáticas, situando la inmigración forzosa en el centro de la atención pública y la arena política. La mal llamada "crisis de los refugiados" ha dado lugar a una falla sistémica de la solidaridad escenificada en la externalización del control migratorio por parte de la Unión Europea: "Pagamos pero que lo hagan otros". Esta situación ha reforzado el papel y la influencia de Turquía, un país que no volverá a ser el mismo después del intento de golpe de estado el 15 de julio.

Por su parte, Rusia ha dejado claro que la fuerza militar es un elemento central de su política exterior y que, a diferencia del grueso de los miembros de la UE, tiene voluntad para utilizarla activamente si lo considera necesario. Mientras la simpatía entre Putin y Trump sigue creciendo, también lo hacen las acusaciones a Rusia de haber ayudado a la elección del candida to republicano a través de ataques cibernéticos.

El 2016 ha sido también el año de la muerte de Fidel Castro. Con la anunciada jubilación en 2018 de su hermano Raúl, Cuba enfrenta el futuro entre la incertidumbre y la esperanza, consciente de la necesidad de transformarse, abrirse y legitimar el gobierno de las nuevas generaciones. La región también vivió las elecciones presidenciales en Perú, con la ajustada victoria de Pedro Pablo Kuczinsky en segunda vuelta ante Keiko Fujimori; las elecciones presidenciales en Nicaragua, con menor -o ninguna- incertidumbre respecto a un resultado que confirmaba el cuarto mandato consecutivo de Daniel Ortega; o la destitución de Dilma Rousseff en Brasil en medio de una crisis política y económica. Venezuela empezó e l año con la incertidumbre provocada por la pérdida del control del Congreso por parte del chavismo y lo acaba en una situación de bloqueo político que aboca al país a la quiebra en medio de un diálogo de sordos.

Con los Juegos Olímpicos de Río, se puso de manifiesto el contraste entre el optimismo económico respecto a los mercados emergentes en el momento de su adjudicación y la crítica de la sociedad brasileña asfixiada por una triple crisis nacional (económica, política y social). Este es sólo uno de los numerosos retos que deberá afrontar la ciudad del futuro, una ciudad que hemos definido como sabia y que deberá ser capaz de entender el nuevo orden geopolítico y las relaciones de poder a la vez que se alinea con la Agenda 2030 para el Desarrollo. Y una ciudad que, como en el caso de Barcelona, deberá repensar su modelo de turismo, situándolo dentro de los procesos globales y teniendo en cuenta todas sus implicaciones.

Para CIDOB, 2016 ha sido un año en el que hemos culminado grandes proyectos como Atlantic Future que, durante 3 años, ha analizado las dinámicas de cooperación entre Europa, África y las Américas. Otros, como SAHWA, centrado en las perspectivas de futuro de la juventud en los países árabes mediterráneos, presentarán los resultados finales el próximo año. Y otros, como MENARA –que analiza los motores de cambio del orden regional en Oriente Medio y el Norte de África y sus consecuencias para Europa– y NIEM –que evalúa las políticas de integración para los refugiados en 16 estados miembros de la UE– acaban de empezar.

Líderes políticos como Juan Manuel Santos, Federica Mogherini o Nigel Farage, pero también figuras menos conocidas como Kimia Alizade o Maryam Monsef son algunos de los nombres propios que han puesto rostro a este 2016, junto a organizaciones como los Cascos Blancos, Proactiva Open Arms, Hermanos en el Camino o Memorial. Todos ellos forman parte de los 40 protagonistas CIDOB de la agenda internaci onal 2016.

Anne-Marie Slaughter, en su contribución al Anuario Internacional CIDOB, nos decía que "los historiadores mirarán atrás y verán la década de 2008 a 2018 como el equivalente europeo a la Guerra Civil americana: una gran lucha interna 50 o 60 años después de su fundación para determinar el futuro y la forma de la Unión Europea".

Y cuando volvamos a principios del año que viene, la labor de CIDOB será mirar adelante, anticipando los riesgos y marcando las prioridades de la agenda internacional de 2017.
Bilan 2016 (MARDI, 03.01.2017)