The audacity of 9/11 — using 19 al-Qaeda fighters, civilian lives and lakes of jet fuel to carry out a massively destructive attack — finally convinced Americans that we were at war. And for the next 20 years, we fought until we tired of the idea.
Every president going back to George W. Bush wanted to end the awful business. "Mission Accomplished," one banner declared as early as 2003. Barack Obama promised to wrap things up. Donald Trump also promised to wrap things up and negotiated the withdrawal of American troops from Afghanistan. President Biden completed the withdrawal in ugly fashion just in time for the 20th anniversary of 9/11.
On 9/11 Anniversary, End the Self-Delusion About America's Enemies
By H. R. McMaster, a senior fellow at Stanford University's Hoover Institution and a former U.S. national security advisor, and Bradley Bowman, the senior director of the Center on Military and Political Power at the Foundation for Defense of Democracies
Sunday marks the 21st anniversary of the terrorist attacks against the United States—planned and launched by al Qaeda from Afghanistan—that killed 2,977 innocent people. Much has changed since then, but following the disastrous U.S. military withdrawal last year, the Taliban once again rule Afghanistan, and al Qaeda enjoys a safe haven there—just as it did on Sept. 11, 2001.
Some may dismiss the tragic outcome in Afghanistan as a sad episode the United States can safely relegate to the history books as Washington focuses on important challenges elsewhere. But nothing could be further from the truth. Threats remain in Afghanistan, and the failure to address the self-delusion in Washington that led to the disastrous withdrawal in the first place will invite future disasters in U.S. policy toward other adversaries.
To understand the persistent malady of self-delusion in Washington, consider U.S. President Joe Biden's comments in August 2021. "What interest do we have in Afghanistan at this point with al Qaeda gone?" he asked in an effort to justify his decision to withdraw every U.S. service member from Afghanistan. "We went to Afghanistan for the express purpose of getting rid of al Qaeda in Afghanistan. … And we did."
The problem with such statements is that they were clearly not accurate, as many warned early last year and as the Foundation for Defense of Democracies' Long War Journal has documented for many years. The Taliban gave al Qaeda a safe haven to plan 9/11, and the two groups have remained attached at the hip ever since. Indeed, no less than a United Nations monitoring team reiterated in an April 2021 assessment that "the Taliban and Al-Qaida remain closely aligned and show no indication of breaking ties." You know there is a problem when a U.N. entity has a clearer view of the United States' enemies than the White House.
As an attempted vindication for the results of its Afghanistan policy, the Biden administration points to the successful U.S. drone strike that killed the head of al Qaeda, Ayman al-Zawahiri, in July in Kabul. But Americans would be wise to ask a few questions: Why did Zawahiri move to the Afghan capital after the United States' troop withdrawal when he could have stayed where he was or moved elsewhere? What does his eagerness to make Taliban leaders his new landlords and neighbors say about the continued relationship between the two terror groups? What other members of al Qaeda moved into Afghanistan after the U.S. withdrawal? And what have they been doing there?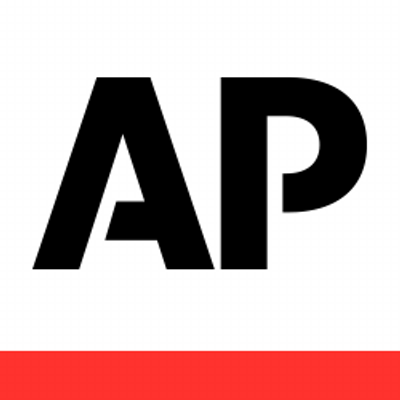 By JENNIFER PELTZ and KAREN MATTHEWS (AP, Sep11, 2022)
NEW YORK (AP) — Americans are remembering 9/11 with moments of silence, readings of victims' names, volunteer work and other tributes 21 years after the deadliest terror attack on U.S. soil.
Victims' relatives and dignitaries will convene Sunday at the places where hijacked jets crashed on Sept. 11, 2001 — the World Trade Center in New York, the Pentagon and a field in Pennsylvania.
Other communities around the country are marking the day with candlelight vigils, interfaith services and other commemorations. Some Americans are joining in volunteer projects on a day that is federally recognized as both Patriot Day and a National Day of Service and Remembrance.
The observances follow a fraught milestone anniversary last year. It came weeks after the chaotic and humbling end of the Afghanistan war that the U.S. launched in response to the attacks.
But if this Sept. 11 may be less of an inflection point, it remains a point for reflection on the attack that killed nearly 3,000 people, spurred a U.S. "war on terror" worldwide and reconfigured national security policy.
Related
Afghanistan and Terrorism 21 Years After 9/11 (RANE, Stratfor, Sep 11, 2022) PDF
The trouble with viewing 9/11 and the pandemic through a wartime lens
2 decades later, 9/11 self-professed mastermind awaits trial
Zawahiri's death shows U.S. focus even two decades after 9/11
Trump picks cash and revenge over the politics of 9/11
So, It's '9/11' Again In America? How Do We Teach It? – Essay (Eurasia Review)