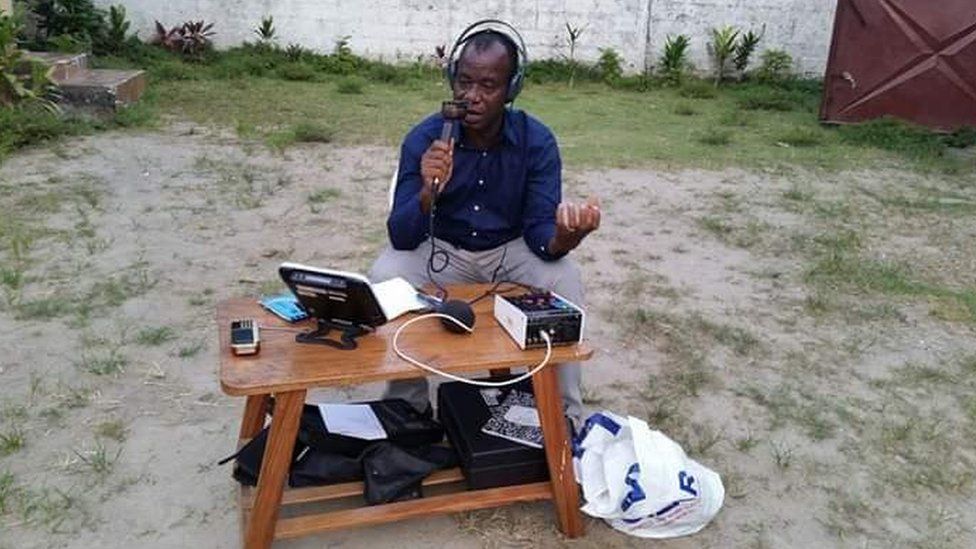 In our series of letters from African writers, retiring journalist Jonathan Paye-Layleh reflects on his 30-year career covering the tumultuous events in his home country, Liberia.
I am glad I managed to stay alive to pen these words.
Over the last three decades, colleagues have died while doing their job and I have found my life threatened, especially when covering Liberia's conflicts.
Three decades ago, during the first of Liberia's two civil wars that overwhelmed the country for 14 years, I wanted to tell the story of the people trapped behind rebel lines.
I was in Gbarnga – the stronghold of then-rebel leader Charles Taylor, whose forces controlled most of Liberia except the capital, Monrovia.
Where better to tell those stories than on the BBC World Service's Focus on Africa radio programme?
Liberians had become addicted to the broadcast following Taylor's interviews with its editor at the time, Robin White. It was required listening wherever you were.
And it was almost an obligation for people in Gbarnga – where a local station had taken to relaying the programme.
At 17:00 GMT residents were glued to their radios, not only to hear about the fighting elsewhere in the country, but also to get an idea of what regional leaders were doing to end the war.
Then Taylor established his own Radio Liberia that broadcast on shortwave and it too relayed the BBC's flagship radio programme for listeners on the continent.