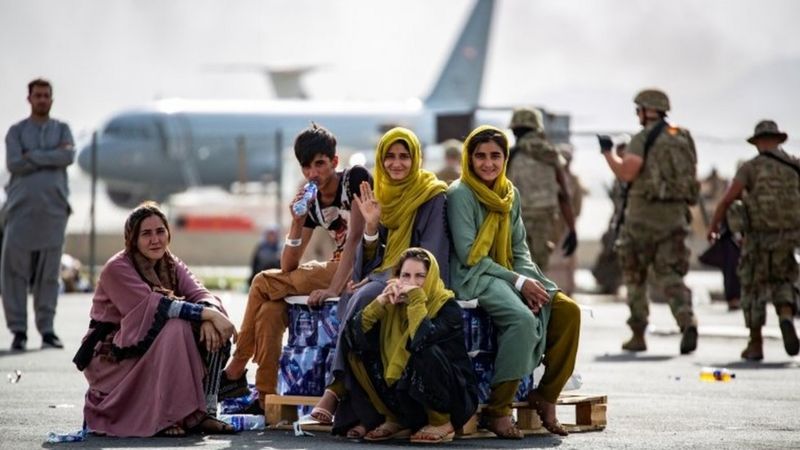 World leaders are getting ready for an important meeting to talk about Afghanistan and what's happening there,
At the virtual meeting of the G7 groups of countries – which includes the UK, the US, Canada, France, Germany, Italy, Japan – leaders will discuss the situation and try to make a plan for now and for the future.
It follows the takeover of the Afghan capital Kabul by the Taliban, the withdrawal of US troops and refugees trying to flee the country.
Many thousands of refugees are crowded outside Kabul airport, desperate to leave.
After 20 years of conflict, the US says it intends to stick to its plan to pull all troops out of the country by the end of August.