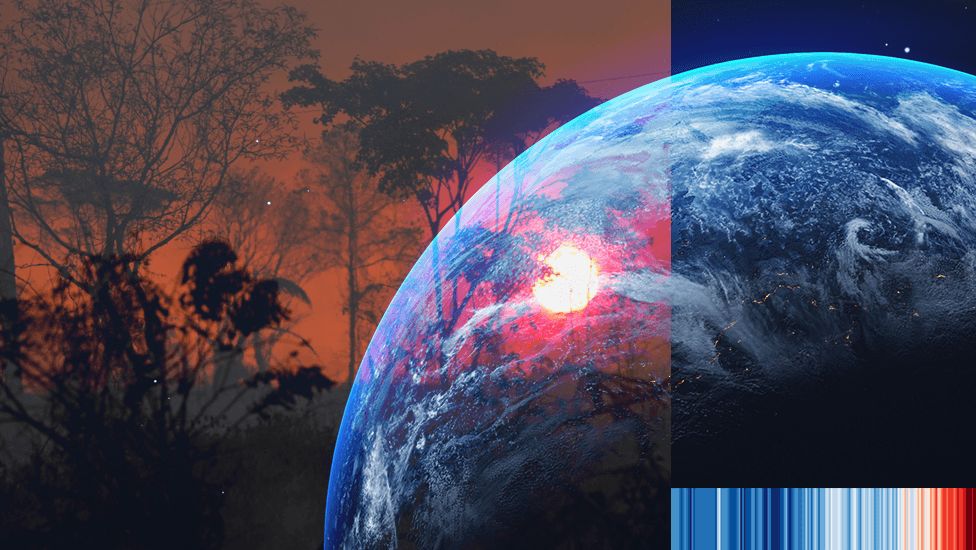 Last November global leaders met at the UN climate summit COP26 in Glasgow to agree next steps to tackle climate change.
But climate experts have told the BBC that progress in 2022 has been slow – with governments around the world distracted by global energy and financial crises.
Last week the UN warned the world is heading towards catastrophe. But there are rays of hope – including fresh US legislation and a change of government in Brazil that could reverse the Amazon rainforest's destruction.
As leaders depart for COP27 in Egypt next week, we look at seven key players to ask who is leading the way and who is dragging their feet.
Al Jazeera 27 Oct 2022
UN warns the planet is heading for 'climate catastrophe'
UN Environment Programme reports that implementation of current government climate pledges will lead to a 2.4-2.6C temperature rise this century.
The planet is heading for "climate catastrophe", the UN has warned as a report showed how far off track nations are on cutting global warming pollution.
The UN Environment Programme (UNEP) released its annual Emissions Gap report on Thursday, showing that current commitments by governments to curb the rise of global temperature are "woefully inadequate".