A federal grand jury has indicted WikiLeaks founder Julian Assange on 18 felony charges for his alleged involvement in the 2010 leak of classified documents by Chelsea Manning. CBSN's Tanya Rivero has the breaking news.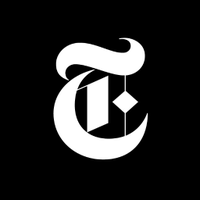 By Charlie Savage and Adam Goldman
WASHINGTON — Julian Assange, the WikiLeaks leader, has been indicted on 17 new counts of violating the Espionage Act for his role in obtaining and publishing classified military and diplomatic documents in 2010, the Justice Department announced on Thursday — a novel case that raises profound First Amendment issues.
The new charges were part of an expanded indictment obtained by the Trump administration that significantly raised the stakes of the legal case against Mr. Assange, who is already fighting extradition proceedings in London based on an earlier hacking-related countbrought by federal prosecutors in Northern Virginia.
The secret documents that Mr. Assange published were provided by the former Army intelligence analyst Chelsea Manning, who was convicted at a court-martial trial in 2013 of leaking the records. The indictment accuses Mr. Assange of complicity in Ms. Manning's leaks, saying he solicited unauthorized disclosures of classified information and encouraged her over several months.
"Assange, WikiLeaks affiliates and Manning shared the common objective to subvert lawful restrictions on classified information and to publicly disseminate it," the indictment said.
Related
Press freedoms and the case against Julian Assange, explained
EEUU presenta 18 nuevos cargos contra Assange, entre ellos uno por espionaje
FRONTLINE reveals the inside story of Julian Assange, Bradley Manning and the biggest intelligence breach in U.S. history.
'Frightening': Charges Against Julian Assange Alarm Press Advocates