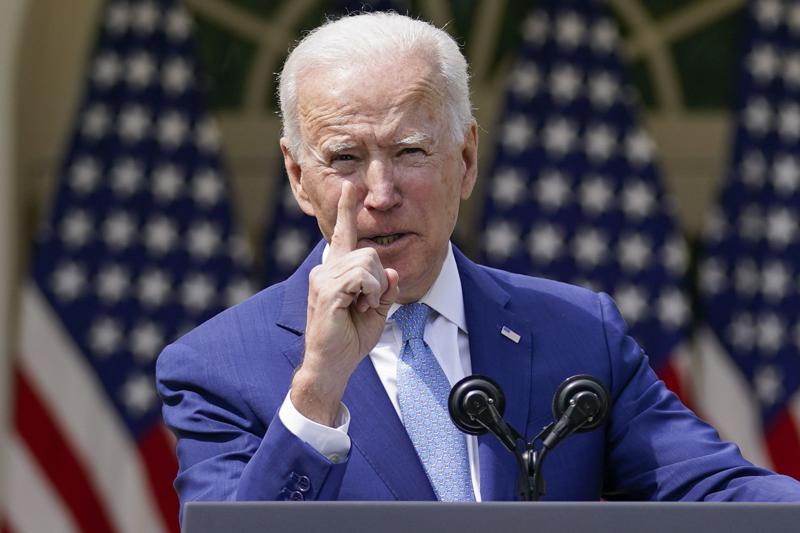 WASHINGTON (AP) — President Joe Biden is putting the finishing touches on his first address to a joint session of Congress, a prime-time speech on Wednesday night on the eve of his 100th day in office. Biden will use the speech before lawmakers and a broader viewing audience to talk about what he's accomplished in the opening months of his presidency and to lay out his other domestic and foreign policy priorities.
WHEN AND WHERE CAN I WATCH OR LISTEN TO BIDEN?
The speech is set for 9 p.m. EDT and will be broadcast by the major networks and cable news TV channels. The White House plans to stream it at WH.gov/live, as well as on its YouTube, Facebook and Twitter pages. Live coverage will also be provided by C-SPAN, C-SPAN Radio and C-SPAN.org. NPR is streaming the speech on its website, npr.org, and on its app, in addition to offering live coverage to its member radio stations.
Related
100 días de Biden en la Casa Blanca (BBC)
Biden 100 days: What we all got wrong about him (BBC)
Transcript: Read President Biden's first address to a joint session of Congress
Biden's foreign policy aims to 'win the 21st century'
Biden's first 100 days (Audio)
Fact-checking Biden's 2021 address to Congress
What's the verdict on Biden's first 100 days?
Biden's First Hundred Days (Ricard Haass, CFR)