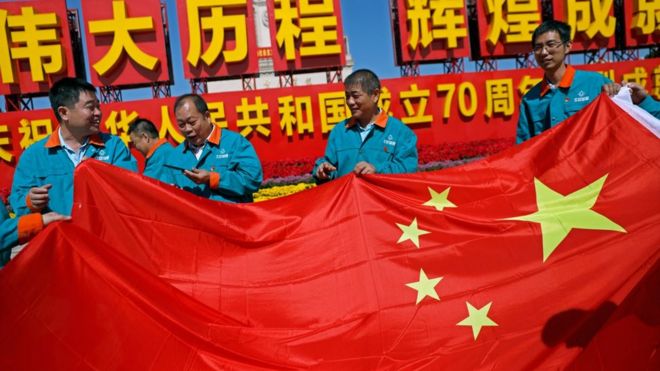 One week from now, the People's Republic of China will mark its 70th anniversary with celebrations on a scale not seen in China in decades.
Beijing is pulling out all stops and 1 October will be flush with fireworks, fanfare and a huge military parade.
To ensure it goes smoothly, authorities have been ramping up security in the capital – and online – for weeks.
But with yet more protests expected in Hong Kong, the territory might just rain on China's parade.
What is it all about?
The birth of modern China was declared on 1 October 1949, after the communists under Mao Zedong won the civil war that followed World War Two.
Related
China social media censorship: how does it work?
Beijing bans game over Winnie the Pooh joke
China's hottest app is about President Xi's thoughts
Seven ways China's media took on HK protests
Hong Kong journalism bodies slam attacks on reporters, as police deny wrongdoing
Chinese national day is a clash of grand narratives