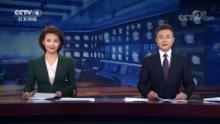 Updated 1523 GMT (2323 HKT) March 10, 2022
Beijing (CNN)In public statements and at international summits, Chinese officials have attempted to stake out a seemingly neutral position on the war in Ukraine, neither condemning Russian actions nor ruling out the possibility Beijing could act as a mediator in a push for peace.
But while its 
international messaging
 has kept many guessing as to Beijing's true intentions, much of its domestic media coverage of Russia's invasion tells a wholly different story.
There, an alternate reality is playing out for China's 1.4 billion people, one in which the invasion is nothing more than a «special military operation,» according to its national broadcaster CCTV; the United States may be funding a biological weapons program in Ukraine, and Russian President Vladimir Putin is a victim standing up for a beleaguered Russia.
To tell that story, major state-run news media outlets — which dominate China's 
highly censored media space
 — have been largely echoing Russian state media stories or information from Russian officials.
A CNN analysis reviewed nearly 5,000 social media posts from 14 Chinese state media outlets during the first eight days of Russia's invasion posted onto China's Twitter-like platform, Weibo. The analysis found that of the more than 300 most-shared posts about the events in Ukraine — which were each shared more than 1,000 times — almost half, about 140, were what CNN classified as distinctly pro-Russian, often containing information  attributed to a Russian official or picked up directly from Russia's state media.
The analysis, which focused on stories that got the most play on social media, may not be representative of all posts shared by state media outlets on Weibo. But it provides a snapshot of the state media-produced information that is most visible to the more than half a billion monthly users on the popular platform.
It's not clear the extent to which these posts may be explicitly the result of a coordinated propaganda campaign between the two countries, but it is consistent with an ongoing pattern in which Russian and Chinese media have amplified and reinforced their often-interchangeable talking points on issues such as the treatment of Russian dissidents, 
Hong Kong pro-democracy protests
, the origins of the 
Covid-19 pandemic
, or the supposed American role in fomenting «
color revolutions
» against authoritarian regimes.
Related