English-language documentaries produced by CGTN television show graphic images of terrorist attacks in far western region, where a million Muslims have been reportedly detained
Programmes are latest attempt to justify 're-education programme' after US House of Representatives backs call for sanctions on those accused of human rights abuses
Chinese state media has sought to justify the country's crackdown in Xinjiang with the release of two new documentaries on terrorism in the far western region.
The English-language programmes were produced by CGTN television, the international arm of state broadcaster CCTV, and follow last week's US House of Representatives vote to pass a bill calling for sanctions on officials accused of human rights abuses.
The bill focused on the widely reported mass detention of a million Uygurs and other Muslim minority groups and suggested targeting those deemed responsible, including Xinjiang party chief Chen Quanguo, who also sits on the 25-member Politburo.
Beijing has defended its "re-education programme in the region" and argues that it is designed to eradicate extremism and terrorism.
Related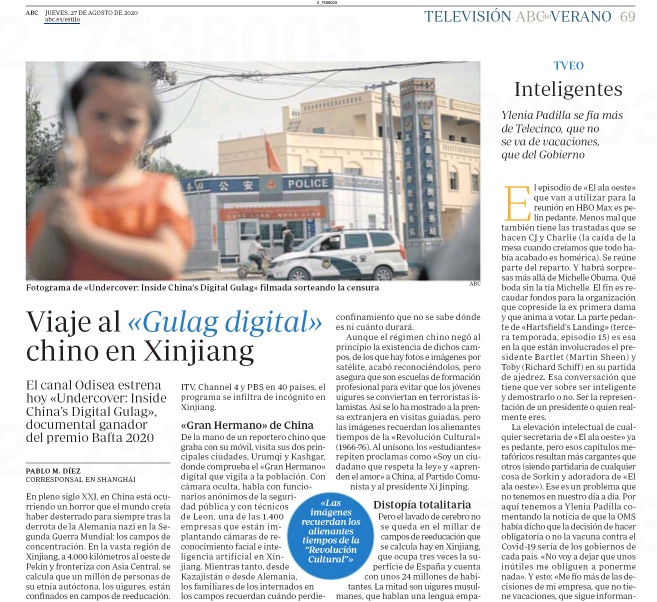 Pablo M. Díez
@PabloDiez_ABC