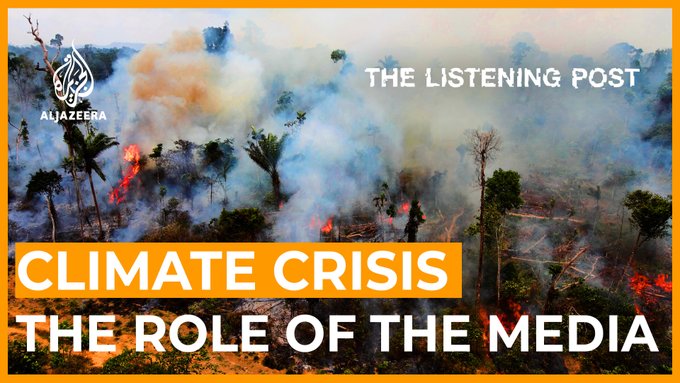 Watch our full report on what stands in the way of journalists reporting the #ClimateEmergency now on @AJEnglish
What stands in the way of media reporting the climate emergency? Plus, hate and violence against Muslims is being filmed and is going viral in India.
Climate change: News organisations, fossil fuel companies and audiences all need to do better on the story that could mean the end of us.
Contributors:
Meera Selva – deputy director of the Reuters Institute
Genevieve Guenther – founder and director, End Climate Silence
George Monbiot – author and columnist
David Gelber – co-founder, The Years Project
KEEP READING
Related