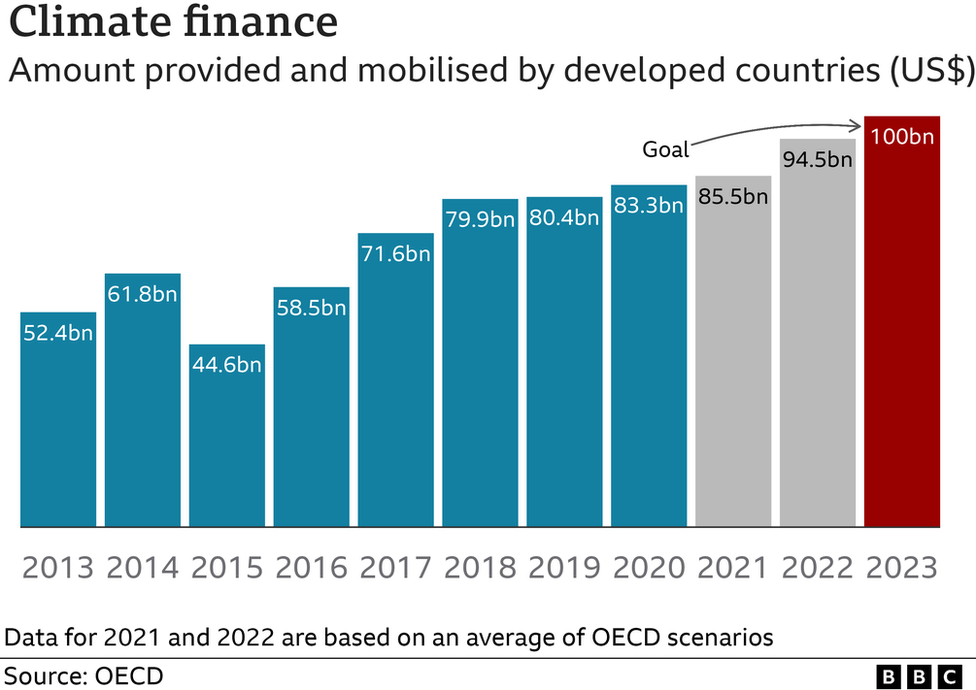 World leaders are set to discuss action to tackle climate change, at the UN climate summit in Egypt.
It follows a year of climate-related disasters and broken temperature records.
UK prime minister Rishi Sunak is attending, having previously said he would not.
What is the UN climate summit?
UN climate summits are held every year, for governments to agree steps to limit global temperature rises.
They are referred to as COPs, which stands for «Conference of the Parties». The parties are the attending countries that signed up to the original UN climate agreement in 1992.
COP27 is the 27th annual UN meeting on climate. It will take place in Sharm el-Sheikh from 6 to 18 November.
What is Cop27?
For almost three decades, world governments have met nearly every year to forge a global response to the climate emergency. Under the 1992 UN framework convention on climate change (UNFCCC), every country is treaty-bound to "avoid dangerous climate change" and find ways to reduce greenhouse gas emissions globally in an equitable way.
Cop stands for conference of the parties under the UNFCCC, and the annual meetings have swung between fractious and soporific, interspersed with moments of high drama and the occasional triumph (the Paris agreement in 2015) and disaster (Copenhagen in 2009). This year is the 27th iteration, and promises to be a difficult follow-up to the landmark summit last year, Cop26 in Glasgow.
When does it start?
The conference will be hosted by the Egyptian government in Sharm el-Sheikh, opening on 6 November. For two days after that, Monday 7 and Tuesday 8 November, world leaders will gather for a series of closed-door meetings, and direct their officials to get the kind of deal needed. They will then depart, leaving the complex negotiations to their representatives, mainly environment ministers or similarly senior officials.
The talks are scheduled to end at 6pm on Friday 18 November but past experience of Cops shows they are likely to extend into Saturday and perhaps even to Sunday.