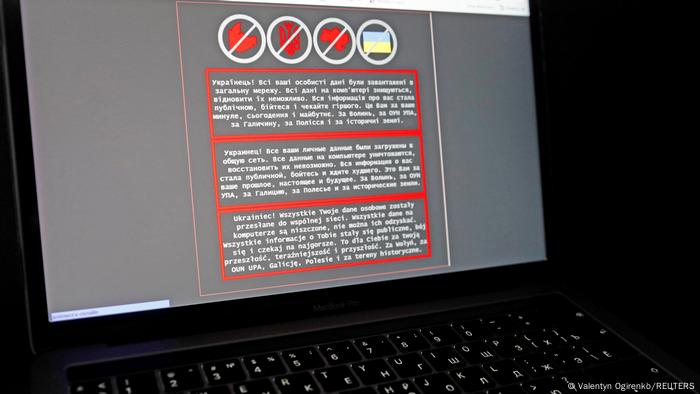 There have been at least 150 cyberattacks in Ukraine since Russia's invasion. Their effect is mainly psychological, and experts say they won't decide the war.
Russia's invasion of Ukraine has been a hybrid war from the start, a mix of conventional military strategy — traditional «boots on the ground» — and a slightly more unconventional, digital or cyberwar.
The global technology company Microsoft has said its Threat Intelligence Center (MSTIC) detected «destructive cyberattacks directed against Ukraine's digital infrastructure» hours before the first launch of missiles or movement of tanks on February 24.
Those attacks, which Microsoft dubbed FoxBlade, included so-called wipers — malicious software or malware — that make their way inside computer networks and literally wipe the data from all connected devices.
Related