Pollution: 77.5 million (WHO)
Car accidents: 1.3-1.4 million (around 3.400 per day)
Labor accidents: more than 2.3 million (OIT) (over 100.000 due to asbestos)
Drugs overdose: around 200.000 (more than 50.000 in the US) (UNODC)
Alcohol: more than 3.3 million (nearly 6% of all deaths, nearly double men than women) (WHO)
Medical negligence: more than 250.000 per year in the US, third death cause in the country, more than aids or drugs (John Hopkins report), more than 5 million in  India (Dr. Rakshay Shetty), around 1000 in Ireland, close to 12.000 every year in the UK (The Independent)….
Hunger or famine: more than 35 million (The World Counts), more than 8.5 million (WFA)
Weather: over 74 million deaths in 384 locations across 13 countries between 1985 and 2012… (Cold weather kills 20 times more than hot weather…)
Natural disasters: In 2017, there were 10,000 deaths caused by natural disasters worldwide. In 2017, four of the most fatal natural disasters occurred in Asia. (Statista)
Diseases: Top causes of death, according to the World Health Organization report for the calendar year 2001
Conflict and violence in the 21st Century
The Absolute Number of War Deaths is declining since 1945. The absolute number of war deaths has been declining since 1946. In some years in the early post-war era, around half a million people died in wars; in contrast, in 2007 (the last year for which I have data) the number of all war deaths was down to 22.139.
WARS: Sixty-three armed conflicts led to 56,000 fatalities in 2008, whereas 180,000 people – more than three times as many – died in 42 conflicts in 2014 (The Guardian).
List of ongoing armed conflicts
US Has Killed More Than 20 Million People in 37 "Victim Nations" Since World War II
TERRORISM:
Como se señala en el primer Anuario del terrorismo yihadista publicado en España (primera publicación del Observatorio Internacional de Estudios sobre Terrorismo), en 2017 se cometieron en el mundo 1.459 atentados con ese origen en 42 países, pero uno de cada tres tuvo lugar en Irak y dos de cada tres en ocho países, casi todos de mayoría musulmana, ninguno de ellos occidental.
En cuanto a víctimas mortales, el 93% de las 13.634 contabilizadas fueron asesinadas por cuatro grupos terroristas (Daesh y filiales, Talibán, Boko Haram o Al Shabab) y el 98% en ocho países: Irak, Afganistán, Siria, Somalia, Nigeria, Egipto, Pakistán y Mali.
Con estos datos, resulta difícil justificar el llamado "terrorismo yihadista" como una de las dos o tres grandes amenazas para la seguridad internacional en que los EE.UU. y las grandes potencias europeas lo han convertido desde los atentados del 11-S. Sin embargo, así es como aparece reflejado todavía en los informes anuales de riesgo internacional de los grandes think tanks. Es inevitable, por ello, atribuirlo a intereses políticos, electorales, económicos o estratégicos que poco o nada tienen ver con la realidad ni con la verdad de la amenaza, pero esta es otra historia.
La puesta en práctica de la actividad yihadista se ha presentado de formas múltiples y variadas. Los modus operandi empleados varían en función de la localización y del potencial operacional de las propias organizaciones yihadistas, así como del manejo y la capacidad de aprendizaje e innovación en sus tácticas.
Dáesh se ha mostrado una vez más como el grupo terrorista con mayor suficiencia a la hora de crear nuevas estrategias para ejecutar sus atentados. A finales de 2016 se documentaron los primeros atentados en los que se utilizaron drones a nivel logístico. Estos drones venían siendo utilizados por la organización para grabar desde otros ángulos y desde una perspectiva aérea más espectacular los atentados suicidas que cometían sus combatientes. No obstante, en los últimos meses de ese año se dieron los primeros casos de drones que trasportaban pequeñas bombas, las cuales soltaban en el momento en el que se fijaban encima de su objetivo.
Esta práctica de utilizar drones como bombarderos se extendió especialmente durante los primeros meses del 2017, siendo desde entonces un arma que ha sido utilizada de forma frecuente. Asimismo, durante los meses de marzo y abril, se produjeron al menos tres casos de ataques cometidos por Dáesh en los que la población civil de Mosul fue bombardeada con armas químicas que contenían gas de cloro.
El año 2017 ha marcado un nuevo hito en Europa Occidental al convertirse en el año con mayor número de atentados cometidos por el terrorismo de inspiración yihadista. Las quince acciones cometidas en Francia, Reino Unido, Bélgica, Alemania, Suecia, Finlandia y España han dejado un balance de 62 fallecidos. Pese al aumento de estos atentados, el número de víctimas se ha reducido con respecto a los dos últimos años. Es preciso aclarar, más que nunca en este epígrafe, que esta investigación recoge exclusivamente los ataques cometidos por organizaciones yihadistas o individuos que han actuado inspirados en su ideología cuyos vínculos han sido demostrados posteriormente por las investigaciones policiales. Como excepción para los territorios occidentales, también se han recogido aquellos ataques que no han provocado víctimas.
America has about 4 percent of the world's population — but about 27 percent of the world's drug overdose deaths.
That's one of the startling conclusions from a recent report by the United Nations Office on Drugs and Crime. Statista charted the results (chart above)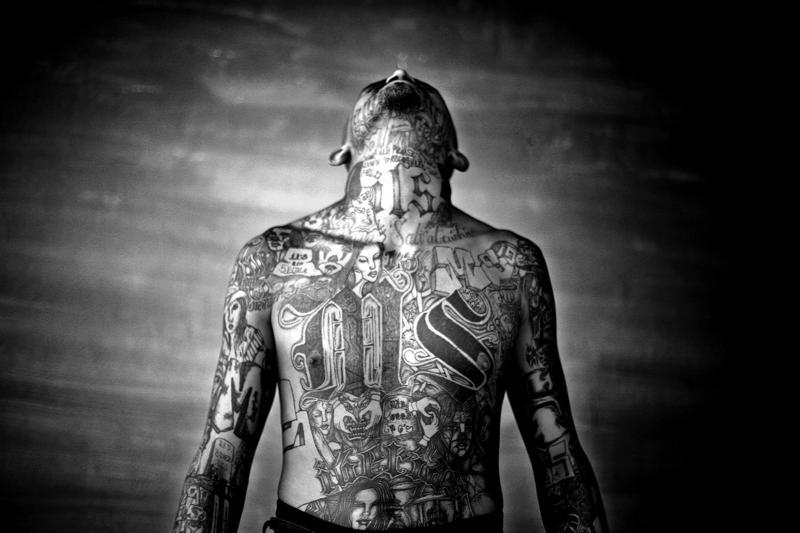 The 15 countries with the worst organised crime problems in the world
America's Healthcare System is the Third Leading Cause of Death
2016 World Hunger and Poverty Facts and Statistics
This fact sheet is divided into the following sections:
Cold weather kills far more people than hot weather
Date:

May 20, 2015

Source:

The Lancet

Summary:

Cold weather kills 20 times as many people as hot weather, according to an international study analyzing over 74 million deaths in 384 locations across 13 countries. The findings also reveal that deaths due to moderately hot or cold weather substantially exceed those resulting from extreme heat waves or cold spells.
Study of impact of climate change on temperatures suggests more deaths unless action taken
List of causes of death by rate
Developed vs. developing economies
Top causes of death, according to the World Health Organization report for the calendar year 2001:[12]
| Causes of death in developing countries | Number of deaths | Causes of death in developed countries | Number of deaths |
| --- | --- | --- | --- |
| HIV-AIDS | 2,678,000 | Ischaemic heart disease | 3,512,000 |
| Lower respiratory infections | 2,643,000 | Cerebrovascular disease | 3,346,000 |
| Ischaemic heart disease | 2,484,000 | Chronic obstructive pulmonary disease | 1,829,000 |
| Diarrhea | 1,793,000 | Lower respiratory infections | 1,180,000 |
| Cerebrovascular disease | 1,381,000 | Lung cancer | 938,000 |
| Childhood diseases | 1,217,000 | Car crash | 669,000 |
| Malaria | 1,103,000 | Stomach cancer | 657,000 |
| Tuberculosis | 1,021,000 | Hypertensive heart disease | 635,000 |
| Chronic obstructive pulmonary disease | 748,000 | Tuberculosis | 571,000 |
| Measles | 674,000 | Suicide | 499,000 |
By age group
By occupation
With an average of 123.6 deaths per 100,000 from 2003 through 2010 the most dangerous occupation in the United States is the cell tower construction industry.[14]