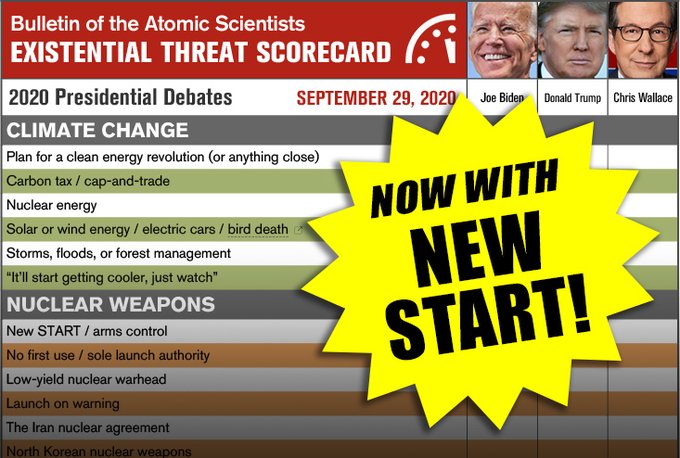 Bulletin of the Atomic Scientists
@BulletinAtomic
By popular demand: Download the updated existential threat debate scorecard and ask the questions Fox News likely won't at tonight's presidential debate.
  bit.ly/3cCkUAn
11:51 PM · Sep 29, 2020
One name you're probably going to hear a lot in Tuesday night's first presidential debate is one you don't read a lot about in the news these days: Hunter Biden.
President Trump plans to try to throw Joe Biden off-kilter by attacking the Democratic nominee's son. Here's why and what the facts are, plus some other subjects could come up.
Related