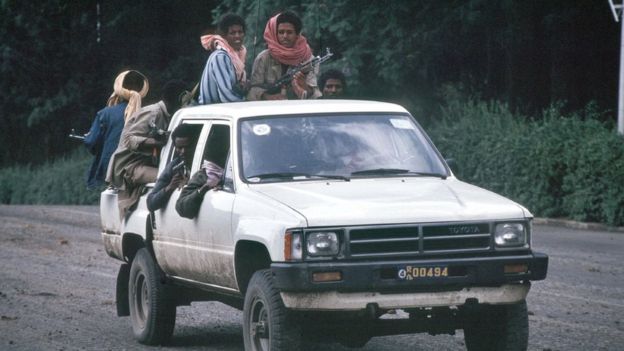 As BBC Focus on Africa marks its 60th anniversary, one of its former deputy editors, Ghanaian journalist Elizabeth Ohene, looks back at her time with the radio
programme, how its journalism changed and how it helped shape the continent.
I joined Focus on Africa in September 1986. I left the programme in July 2000.
The team I joined was a small group, dominated totally by Robin White, the editor, and the voice of the programme, Chris Bickerton.
My introduction on air was a shock to the system; an obviously Ghanaian accented English was not exactly what people were used to on Focus on Africa – not the BBC hierarchy and certainly not the listeners.