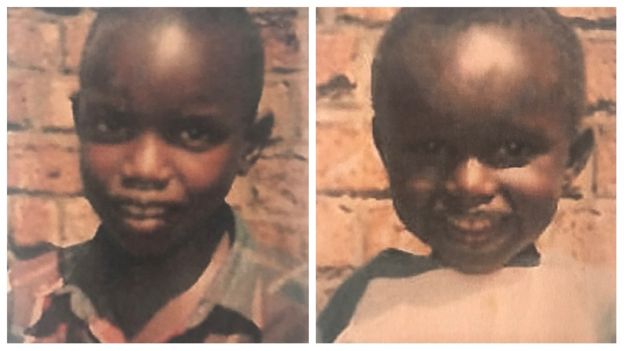 By Flora Drury (BBC News)
This is the story of three little boys almost lost forever in the wave of people fleeing the violence which engulfed Rwanda in 1994.
It is also the story of how a radio broadcast cut through the fear and the chaos to reach across borders and decades to bring them from the dead, and home to their families.
«It restored hope among us,» Theogene Koreger told the BBC, 25 years after his nephews disappeared.
«The message reached where we could not reach – they delivered messages we could not have got otherwise.»
This story begins at the end of the genocide in Rwanda. One hundred days of murder and rape had finished with an estimated 800,000 Tutsis and moderate Hutus dead.
Hundreds of thousands more had fled their homes in search of safety and, among those, were an estimated 120,000 children who had become separated from their families.
Mugabo and his little brother Tuyishimire were just two of the 40,000 who had crossed the border to find safety. And Mugabo – at just seven years old – had become the head of his tiny remaining household.
After all, the last job his mother had given him before she had died was to look after Tuyishimire, who was just a toddler.