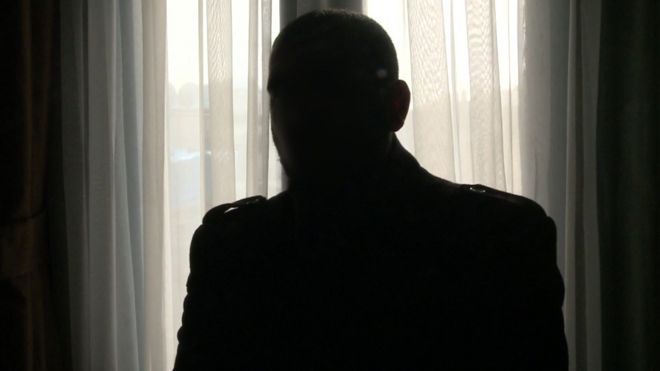 Kidnapping generated $25m for Islamic State last year, according to one US intelligence estimate. It's also a powerful propaganda tool. The business relies on spies, informers, kidnappers, jailers and negotiators who arrange the deals when a captive is released. Syrian journalist Omar Al-Maqdud went to meet some of those who have been involved.
Two years ago the American journalist Steven Sotloff came to visit me at my home in the US and told me he was planning a trip to Syria.
I tried to persuade him to change his mind but he wouldn't listen. Three days later, he emailed me from near Aleppo asking for help with contacts. Not long after that, he was kidnapped.
«There were three cars. I saw them from the distance – about 500m,» said Yusuf Abubaker, Sotloff's fixer, who was travelling with him.
«As soon as [the occupants] saw us they left the cars and blocked our path… I wanted to take out my weapon and aim but there were about 10 to 15 people in front of us with weapons. They were holding Kalashnikovs.»
Sotloff and Abubaker were separated. «I tried to shout for him but they kept telling me to shut up,» said Abubaker, who was freed after 15 days because of his links with a powerful brigade in the anti-government Free Syrian Army (FSA).
But then a year ago, in September 2014, IS released a video of Sotloff being beheaded. It followed hot on the heels of the murder of another American journalist, James Foley, in similar circumstances.
In all, 181 journalists, citizen journalists and bloggers have been killed in Syria since 2011, according to the campaign group Reporters Without Borders. At least 29, including nine foreigners, are still either missing or being held hostage by IS or other armed extremist groups.