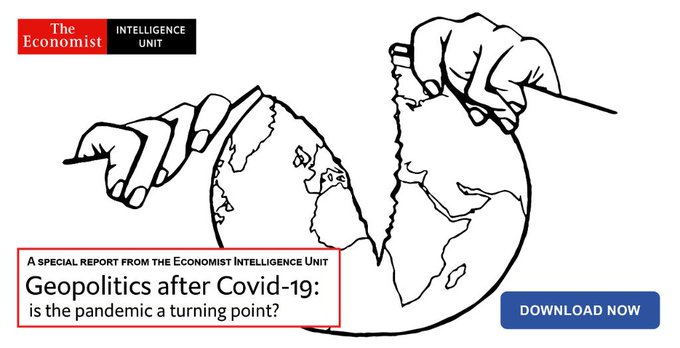 The coronavirus crisis will sharpen great power rivalries and hasten the shift in the global balance of power from west to east.
The coronavirus pandemic will not usher in an entirely new global order, but it will change things in three important ways.
It will bring to the surface developments that had previously gone largely unnoticed, such as the way in which China has already established spheres of influence in parts of the world that receive little attention.
It will act as an accelerant of existing geopolitical trends, in particular the growing rivalry between the US and China and the shift in the economic balance of power from West to East.
Finally, it is likely to be a catalyst for changes that are presently difficult to predict, in both the developed and developing world, from the future of the EU to the relationship between many developing countries and China.