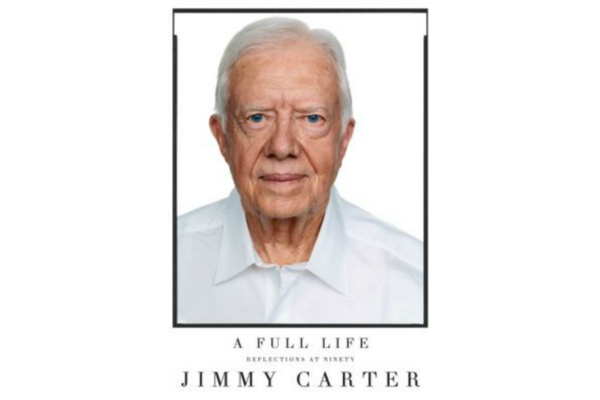 'A Full Life': Jimmy Carter writes again
At 90, Carter looks back on a remarkable life.
Although widely considered a sub par President – in the bottom half of virtually every ranking – Jimmy Carter is clearly a remarkable man. During his 90 years he has been an accomplished submariner, farmer, author, peacemaker, election monitor, philanthropist, carpenter, teacher, and public servant. He is a Nobel Peace Prize recipient and one of his many books was a Pulitzer Prize finalist. He is also a poet and a painter and examples of both arts appear in his latest memoir, A Full Life: Reflections at 90.
Love him or loath him, the former president is yet a force to be reckoned with. He has written more than 30 books and odds are he already is working on his next one. It's hard to imagine Jimmy Carter taking a nap; but if he took a mind to, one would assume he'd be good at that, too.
While his latest opus inevitably resembles a greatest hits album, it does examine his life, career, and times in succinct and often telling fashion. The early chapters devoted to his formative years in Georgia, both before and after his 11-year career in the US Navy, are the most compelling.
Related