As Russia's full-scale invasion of Ukraine continues into its second year, Ukrainian journalists have secured first-aid kits, helmets, vests, and the skills to work through dangerous situations, and electricity and internet blackouts. In the face of physical exhaustion, fatigue, and the psychological toll of their work, Ukrainian journalists have largely remained in their country in an admirable feat of journalism that continues to hold both the invading power and national authorities to account.
Feb 21, 2023
Related
Ukrainian journalism on how Russia's invasion changed their work and their lives
Ukraine: 'No other option to survive' (CPJ)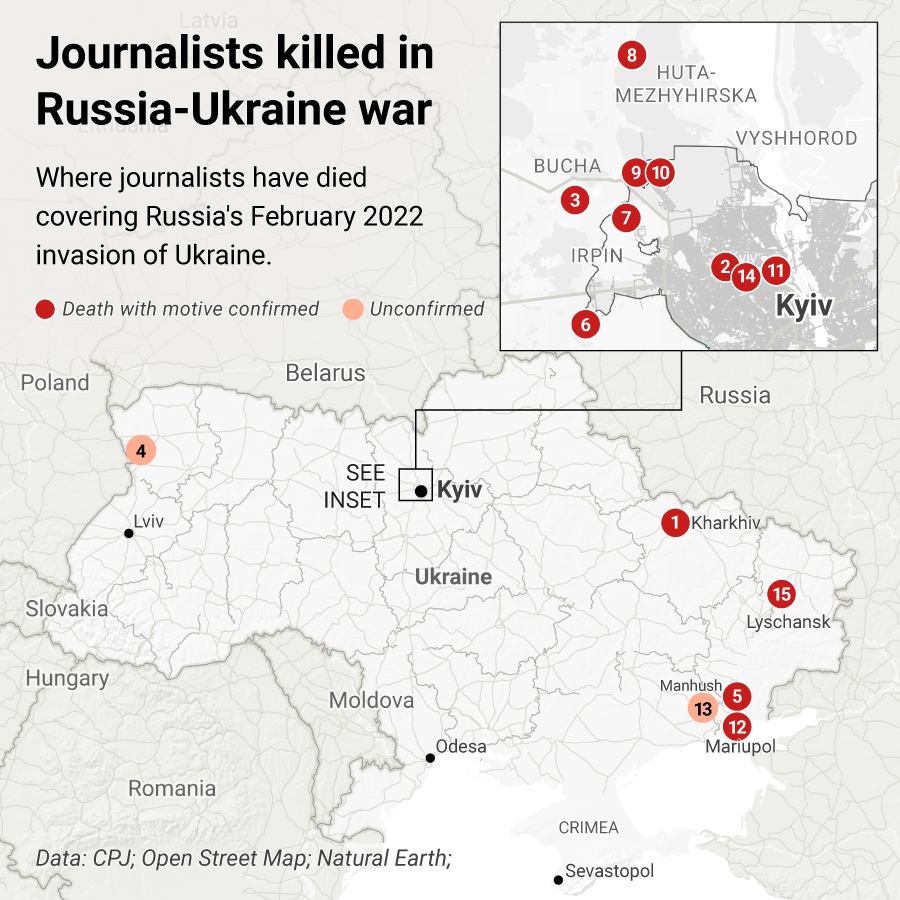 Safety advice for journalists covering war and related unrest
War reporting: Українська | Русский
Arrest and detention:  Українська | Русский
Civil disorder:  Українська | Русский
Internet shutdowns:  Українська | Русский
Risk assessment template:  Українська | Русский
Digital safety kit:  Українська | Русский
Guide to movement of PPE into Ukraine
Guide to understanding Russia's "fake news" laws: Українська | Русский
If you are a journalist in need of emergency assistance, please contact emergencies@cpj.org.