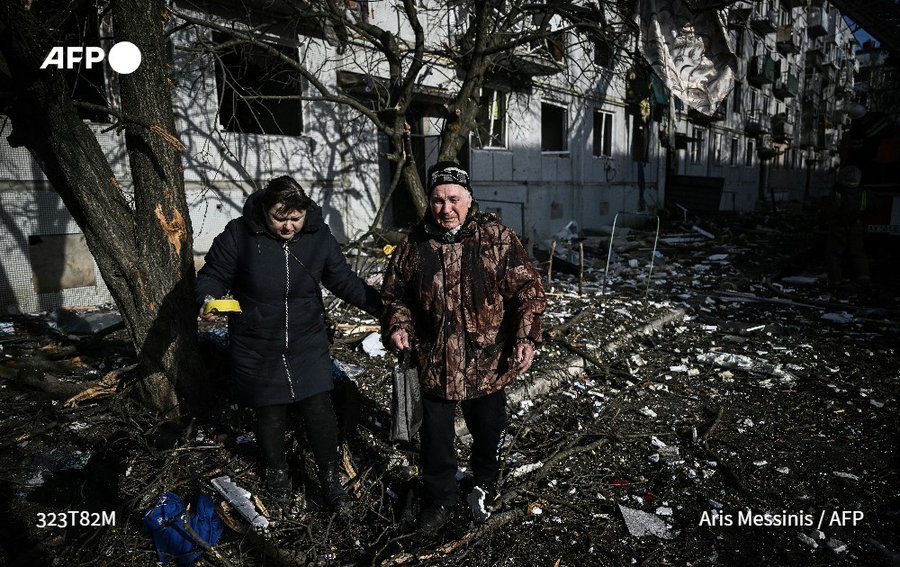 La madrugada del 24 de febrero, el presidente Vladimir Putin anunció su decisión de lanzar "una operación militar" en Ucrania, luego de semanas de tensión en la frontera y de negociaciones diplomáticas entre Rusia y Occidente. Poco después de su discurso empezaron a escucharse explosiones en varias ciudades ucranianas. En paralelo, en redes sociales circulan fotos y videos vinculados al conflicto, algunos de ellos sacados de contexto o sin relación alguna con el mismo. Aquí, lo que la
#AFP
verificó hasta el momento:
As news of Russia's invasion of Ukraine spread across the world, misinformation quickly followed.
What are your audiences seeing on social media? Our colleagues at PolitiFact have 
debunked six internet hoaxes
 so far. Here's 
how you can spot fake videos and photos from the conflict
 for yourself — and for your community. And for your friends abroad, signatories of Poynter's International Fact-Checking Network developed 
a new database
 to share debunked disinformation from more than 45 different countries.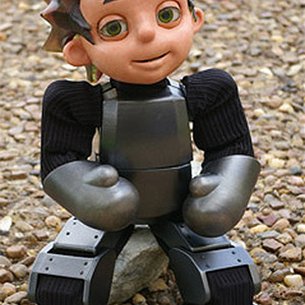 Peter W. Singer@peterwsinger·
Why has Ukraine been so successful at information warfare/propaganda vs the supposed Russian masters of it?
A thread 🧵 of 10 persuasion messaging themes working for them:
1) Pre-Bunking In the past, Russia was essentially pushing against an open door. This time, a network style coalition got ahead of it and preempted and pre-bunked the Russian goal of justifying a long planned invasion as an emergency response. Elements ranged from UKR govt to Biden administration and US intelligence agencies to key NATO states (Baltics especially) to online democracy activists to OSINT trackers.  They documented the Russian military buildup in overall ways.
And in close up, visuals.
Another part was directly debunking the various Russian statements and provocations as utterly pre-planned. One example was showing the meetings didn't match their timing claim, by tiny details like the watch times.
Overall, it showed 1) what Russia was planning and also 2) took away the Russian claimed messaging that they were the victim. 
Once the war began, it pivoted to the next series of themes.
2) Heroism Pushing early stories of Ukrainians standing up to fight against the odds. Probably the most successful was fighter ace #ghostofkiev (Also, illustrates how much is likely a mix of truth/ exaggeration). 
3) Martyrs Related to Heroes, but with the sacrifice element The Snake Island defenders and their iconic «Go F+ck Yourself» message to the Russian commander is the example here. UKR has also kept that up with regular posts about soldiers that died in some heroic manner, such as blowing up a bridge or delaying a Russian convoy.
4) Man of the People Volodymyr Zelenskyy has set the new standard for this classic tactic.
https://twitter.com/i/status/1498363501471055873
Remember, he went into the conflict not that well known outside Ukraine, while inside Ukraine, some polls have him negative -34 favorability, amid general distrust of office of the presidency. Basically, he was the most popular of a set of unpopular leaders. Now a global icon.
https://twitter.com/i/status/1498364071770570756
The former performer has done so with personal bravery and deft use of messaging.
A key in this is to remember the multiple audiences he is aiming at. One is UKR people and soldiers, the power of a leader who is right there with them, literally in the streets.
https://twitter.com/i/status/1498364562869035008 
Another, of course, is to contrast with Putin.
But there is also the key audience of the West and its leaders. The response of «I Need Ammunition, Not A Ride»
youtube.com/watch?v=w9JVlY
To US offers to evacuate him.
Or, even more pointed, the call out to the Italian leaders, when they were delaying aid and blamed a missed call.
Again, every act in #likewar is about connecting this online show to a real world goal. 
5) Civilian Harm Messaging that shows off the victims of the Russian attacks are the UKR people in vivid ways. It does so with examples of Russian strikes that don't just resonate, but also are clearly and inarguably civilian in nature, such as a missile hit near a playground.
Or in front of a grocery store (I'll get to cat images later).
This is also about showing war crimes:
6) Civilian Resistance This war, in both cause+info side, is about political legitimacy and popular resistance. So hugely important thread is showing citizens fighting back. «Put sunflower seeds in your pocket so they grow when you die»
youtube.com/watch?v=6YI9uV
is most viral
But also many, many examples of this swirling, from people blocking tanks. 
Residents of a town in Chernihiv blocked Russian tanks from passing through their village.
t.me/vorposte/14238
To regular people preparing for the next fight with home-made molotov cocktails
7) Bandwagoning This is about motivating others to join/aid a cause that is popular and growing. It is also a bit about shaming those that aren't doing so yet. 'Others are doing it, why not you too?'
8) Humanizing Showing off the personal side. 'The Ukrainians under attack are just like us.' 'They like the same things I do.' 'I could imagine myself in that situation.' This is where the cat is the most lethal weapon of information warfare.
And when I wrote cats are «lethal» in information war, I meant it… (Note: I am deeply dubious of the Panther of Kharkiv» but now I want to adopt it.)
9) Card Stacking This is about showing off singular example of your individual wins, to shape the narrative of the overall flow of the war. Playing up the early defeat of the defeat of the (insanely badly planned) Russian attack on Hostomel airport is a great example.
These cardstacking examples might be clinical, such as video of a successful drone strike (side note: the fact that the Russians still allowing slow UKR drones to operate, despite all their airpower, is amazing display of ineptitude)
Or it might be personalized, such as a UKR soldier in the wake of an ambush of a Russian column, walking about with the unmistakable swagger of a victor.
DIR DE VIDEO: https://twitter.com/i/status/1497584916443578373
Alison Buttenheim@abuttenheimThis is fascinating. 🤯 Powerful lessons for counter-misinformation campaigns of all kinds. (Yes, I'm looking at you, COVID-19 vaccine roll-out.) 👀💉Traducir TweetCitar TweetPeter W. Singer@peterwsinger · 22hWhy has Ukraine been so successful at information warfare/propaganda vs the supposed Russian masters of it?. A thread 🧵 of 10 persuasion messaging themes working for them:Mostrar este hilo2:00 p. m. · 1 mar. 2022
Related
La BBC lanza un nuevo servicio de radio de onda corta en Ucrania para garantizar sus emisiones