Ten years after the start of the Arab Spring, it's time to accept that the revolution may never return.
Foreign Policy@ForeignPolicy
Revolutions are rare, and transitions to democracy fail more often than they succeed. This might have been the case with the Arab Spring, FP's
@stevenacook
writes.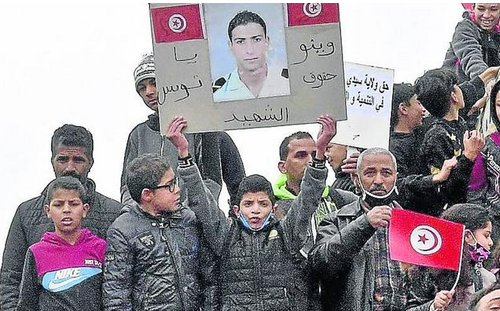 mikel ayestaran
@mikelayestaran
1- «Acabo de salir de la cárcel. He pasado dos años en una celda de incomunicación. Esta es la respuesta a tu pregunta», reacción del médico Shady el-Ghazaly cuando le pregunto sobre los 10 años de la
#ArabSpring
2- Conocí a Shady el-Ghazaly en
#Tahrir
en 2011, era uno de los jóvenes revolucionarios más activos, y nos encontramos de nuevo en 2018
3- «Refugiados, prisioneros o mártires, es el sino que compartimos los revolucionarios árabes, un precio que estamos dispuestos a pagar», me dice Shady el-Ghazaly en el 10 aniversario de la
#ArabSpring
4- Los sueños de cambio de la
#ArabSpring
han sido sepultados por una herencia de miles de muertos y detenidos, millones de refugiados y desplazados internos, ciudades enteras arrasadas, militares de vuelta al poder y situaciones económicas muy complicadas.
5- La
#ArabSpring
estalló en
#Túnez
el 17 de diciembre.
#MohamedBouazizi
un joven vendedor de fruta se suicidó a lo bonzo para protestar por su miserable situación y tiró la primera piedra dpara derríbar a Ben Ali