Media for development: does good journalism promote transparency?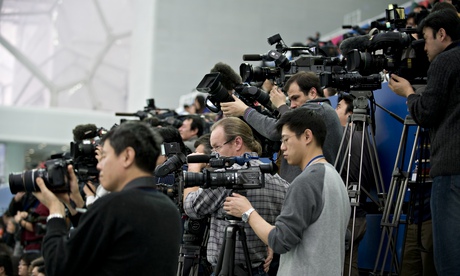 Does press freedom promote democracy or the other way round?
Martin Scott considers the influence of the media
One of the aims of
World Press Freedom day
in May was to encourage us to reflect on the value of an independent media. This is something I've been thinking about a lot recently while writing a new book on media and development and co-producing the video below. How exactly does good journalism promote
transparency
and accountability? What role can technology play in enabling ordinary citizens to promote good governance?
One of the most famous answers to such questions comes from former World Bank president, James Wolfensohn, who said: «A free press is not a luxury. A free press is at the absolute core of equitable development, because if you cannot enfranchise poor people, if they do not have a right to expression, if there is no searchlight on corruption and inequitable practices, you cannot build the public consensus needed to bring about change.»
These are fine words. But what do they actually mean? It's not clear to me how a «searchlight on corruption» leads to the building of consensus, for example, or whether consensus is always the result of «enfranchising poor people»…