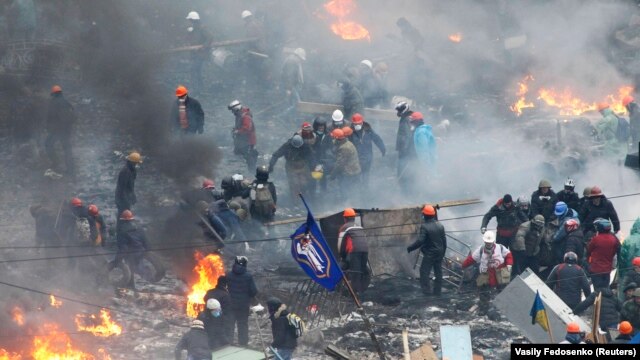 Russian state media has been skewered in the West for its often outlandish coverage of events in Ukraine.
The «misinformation, exaggerations, conspiracy theories, overheated rhetoric and occasionally, outright lies,» reverberate «hour after hour, day after day, week after week» on Russian TV, according to «The New York Times» on April 15.
But according to a poll, conducted in late March by the state-funded Public Opinion Foundation, some two-thirds of the Russian population trust government-controlled television more than any other medium.
A lecture by a history professor, apparently recorded in mid-April, sheds some light on Moscow's media strategy and why it seems to work.
«Television determines the agenda,» says Valery Solovei, in his hourlong talk at the Moscow State Institute of International Relations (MGIMO). «The methods that I am talking about create a world view, something that's called a 'reality.' A reality is created for us. If we see this reality the way it is brought to us by television, then we act in accordance with this reality.»
WATCH: Outtakes from the lecture by Valery Solovei
​(Watch the full lecture, in Russian, here )
… MORE