North, South Korea vow to end the Korean War. North Korean autocrat Kim Jong Un and South Korean President Moon Jae-in met, took a walk, and planted a tree before issuing a joint declaration that put a bow on a remarkable day. Reuters: «The declaration included promises to pursue phased arms reduction, cease hostile acts, transform their fortified border into a peace zone and seek multilateral talks with other countries including the United States.»
International reaction: Applause from Tokyo, wary encouragement from Beijing, and offers of help from Moscow. Reuters has that, here.
«KOREAN WAR TO END!» tweeted President Trump, misstating the actual state of affairs.
For there's a long way to go to make any of this come true. «I saw this movie in '95, '05 and '09 and '11.  I hope Kim 5 is better than the prequels,» tweeted Jon Wolfsthal, who led nonproliferation efforts for Obama's National Security Council and now runs the Nuclear Crisis Group. «North-South Summit has done the best it could — lay out a vision, but leaves the heavy lifting to the future. After 65+ years of tensions and war, resetting the atmospherics helpful. But not enough. Goals have to be put into motion, details negotiated. Pressure on Trump.»
Next up: Kim-Trump summit. North Korea's isolation makes it difficult to compile the customary deep profile for a U.S. president preparing to undertake hard negotiations with another head of state. Newly confirmed Secretary of State Mike Pompeo's recent visit will be mined for clues, but so will Kim's relationships with his boarding-school roommates and NBA rebound specialist Dennis Rodman.
Here's a fascinating look inside the U.S. effort to figure out what makes the hereditary dictator tick. Reuters, again: «The emerging U.S. consensus on Kim is similar to what many outside experts have publicly concluded. He is seen as a 'rational actor,' said U.S. officials – not the 'total nut job' that Trump once branded him. He craves international stature but his main aim is 'regime survival' and perpetuating his family dynasty, suggesting it will be hard for him to agree to full nuclear disarmament, the officials said. He is ruthless enough to have had relatives executed but now feels secure enough in power to gamble on Trump, they said.»
Statue of Liberty as visual aid. The piece also talks about how U.S. officials might work to prepare Trump for the talks. Noting the president's preference for visual learning rather than reading, it reports that national-security aides once used a scale model of the Statue of Liberty in an effort to convey the dimensions of a North Korean nuclear site. More, here.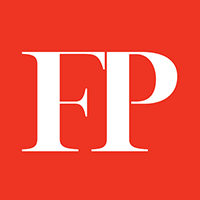 By Elias Groll, with Bethany Allen-Ebrahimian and Robbie Gramer
And now for the hard part. Last week's historic summit between the leaders of North and South Korea has set the stage for President Donald Trump to attempt to close a deal with Kim Jong Un. The North Korean leader said all the right things in a series of meetings in South Korea that provided a burst of good feelings but few specifics as to how the conflict on the peninsula would be resolved.
On the heels of a pledge by North and South Korea to seek the denuclearization — a term that still hasn't been defined — of the peninsula and to forge a peace deal ending the Korean war, Trump administration officials are pushing a hard line against the North.