A killer determined to make terrorism go viral beat a system designed to keep the worst of the web out of sight. 
Technology is terrorism's most effective ally. It delivers a global audience | Jason Burke
Technology is #terrorism's most effective ally. It delivers a global audience -by Jason Burke https://www.theguardian.com/commentisfree/2019/mar/17/technology-is-terrorisms-most-effective-ally-it-delivers-a-global-audience?CMP=share_btn_tw … v @guardian
Australians are asking how did we get here? Well, Islamophobia is practically enshrined as public…
Australians are asking how did we get here? Well, #Islamophobia is practically enshrined as public policy | Jason Wilson https://www.theguardian.com/commentisfree/2019/mar/17/australians-are-asking-how-did-we-get-here-well-islamophobia-is-practically-enshrined-as-public-policy?CMP=share_btn_tw …
FP's Guide to Islamophobia
In light of the terrorist attack on New Zealand mosques, here are some essays that help explain a global trend of #Islamophobia and right-wing hate. https://foreignpolicy.com/2019/03/15/fps-guide-to-islamophobia/ …
Western tabloids condemned for 'humanising' NZ mosque attacker @AJENews https://aje.io/cw6et
Opinion | The New Zealand Massacre Was Made to Go Viral
The massacre in New Zealand marks a grim new age of social media-fueled #terrorism. By Charlie Warzel https://www.nytimes.com/2019/03/15/opinion/new-zealand-shooting.html … v @nytimes
Los atentados contra mezquitas como el de hoy en Nueva Zelanda los cometen islamófobos, pero también grupos como Daesh. Desgraciadamente, es más habitual de lo que pueda parecer: (Foto: Mezquita de Mosul destruida por Daesh) #terrorismo https://salamplan.com/terrorismo/los-atentados-mezquitas-los-cometen-islamofobos-tambien-grupos-daesh/20190315 …
Facebook, YouTube and Twitter struggle to deal with New Zealand shooting video -By Sherisse Pham, CNN Business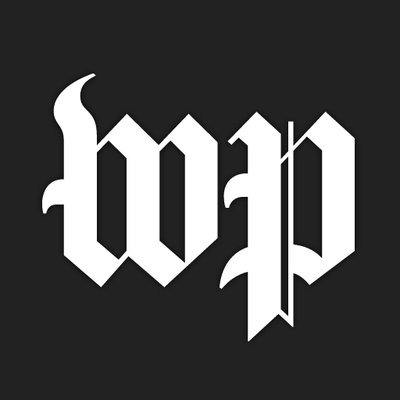 La tuerie de Christchurch en direct sur Facebook : l'échec des géants numériques
Une fois de plus, les grandes plateformes numériques n'ont pas été à la hauteur. Facebook, YouTube et les autres, ont été totalement dépassés par le phénomène déclenché par le terroriste de Christchurch. Ma chronique Géopolitique du 7/9 de @franceinter
#ChristchurchTerrorAttack For more reflection on the interaction between media and terror, this @VOX_Pol report is particularly useful https://www.voxpol.eu/events/workshop-understanding-the-impact-of-media-terrorism-reporting-a-front-line-practitioners-perspective/… @tom_renard @guyberger @olstandaert
Alain Gerlache

✔

@AlainGerlache
«#Vidéo de l'#attentat de #Christchurch : non, #Facebook n'est pas coupable !» http://www.lepoint.fr/tiny/1-2302298
Is far-right terrorism on the rise in the West? It is hard to be sure. Only the most extreme forms of violence, such as murders, are reliably reported to the police. Perpetrators' motives are not always clear. And defining terrorism is hard. Not every racist murder is intended to spread fear for political purposes.
Whether white nationalist or Islamist terrorism has been more deadly in Western countries depends on how each incident is classified. Estimates differ widely. The Anti-Defamation League, a pressure group, finds that "right-wing extremism" was responsible for 73% of "domestic extremist-related killings" in the United States from 2009-18, and that "Islamist extremism" accounted for 23%. In contrast, the Study of Terrorism and Responses to Terrorism (START) database, compiled by the University of Maryland, says that jihadists carried out roughly twice as many terrorist murders in the United States during that period as right-wingers did.
The Christchurch assailant frequented white supremacist corners of the internet. Many terrorists, whether jihadists or white nationalists, gain inspiration in this way, and make contact with others who share their views. START data on terrorist attacks in North America, western Europe and Oceania seem to support the theory that social media can help turn extremists into violent extremists: a spate of right-wing terrorist attacks broke out after a lull in the early-to-mid 2000s, just as such media began to gain popularity.
The media generally find jihadist attacks more newsworthy than right-wing ones. A recent study by Erin Kearns of the University of Alabama analysed media coverage of terrorist attacks in America from 2006-15. Ms Kearns finds that terrorist attacks perpetrated by Muslims received 360% more press coverage than comparably sized attacks carried out by others.