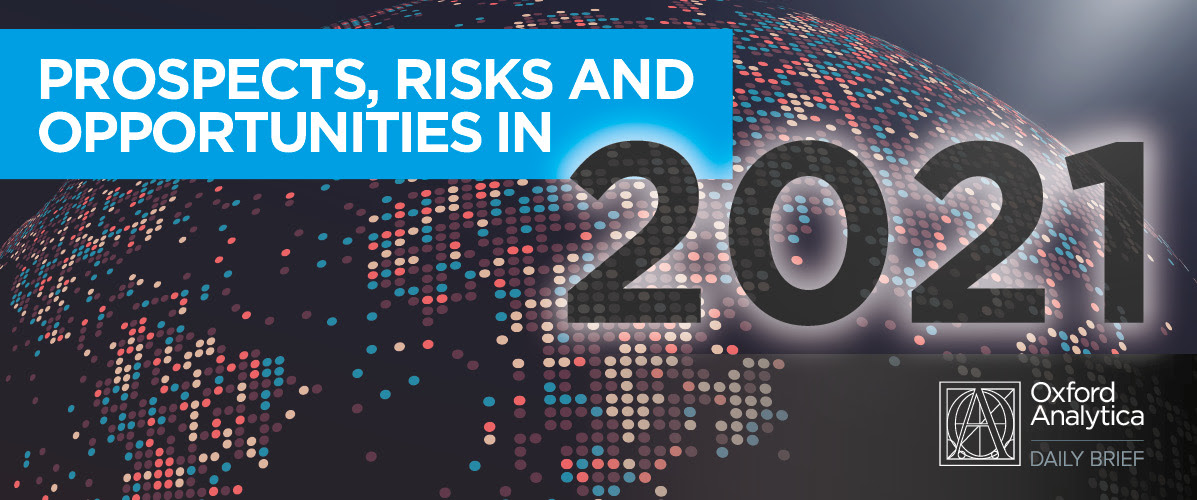 What will the New Year bring? ​
An Oxford Analytica Conference Call 
Wednesday, December 9, 15:00 UK / 10:00 EDT
Join Oxford Analytica's team of analysts for an insight into their core forecasts for 2021 and the risks and opportunities that they have identified, globally and region-by-region.
Our analysts will answer:
What is the timeline for releasing the grip of COVID-19 on the politics and economies of core markets?
How will the global economy perform in the next 12 months and what impact will that have on political stability across the world?
Which pre-pandemic global trends have been put into reverse by COVID-19, and which ones have been given further impetus?
In which countries and sectors are the prospects brightest?
 About our analysts
Our in-house analysts are regional and sectoral experts. They ensure that our analysis is not only timely and relevant to our clients' interests but also of the highest analytical and editorial standards and presented in plain-spoken and precise English for busy clients who need to incorporate our work into their decision-making.