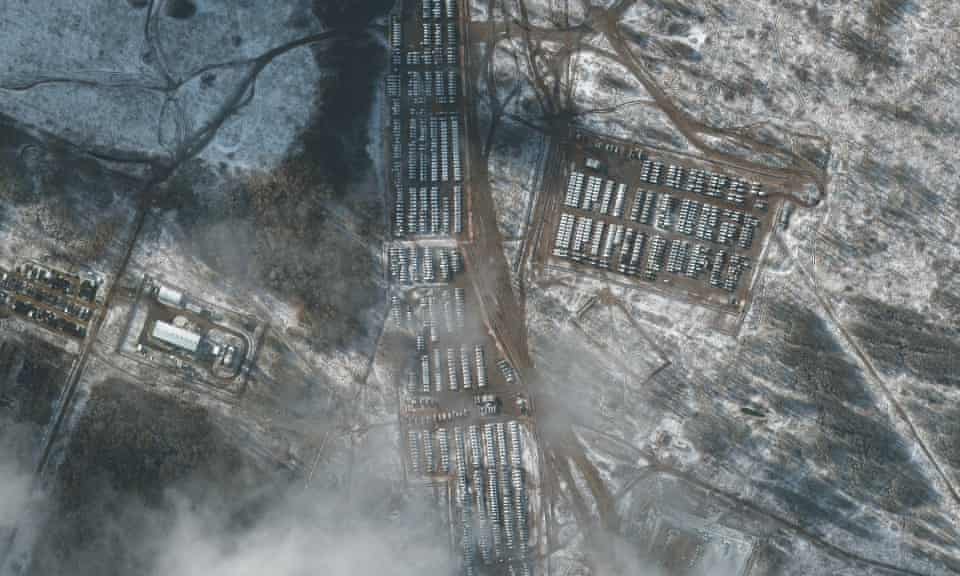 The Guardian
A visual guide to recent troop deployments as tensions soar
Russia has forward-deployed hundreds of tanks, self-propelled artillery and even short-range ballistic missiles from as far away as Siberia to within striking range of Ukraine's borders.
Moscow's rhetoric has also grown more belligerent. Vladimir Putin has demanded legal guarantees that Ukraine will never join Nato or host its missile strike systems, concessions he is unlikely to receive. A flurry of diplomatic activity has done little to dampen tensions.
Putin is also short on time. His troops cannot remain out of garrison indefinitely. By late winter he will probably have to launch an attack or draw down his forces, in what would look like a retreat.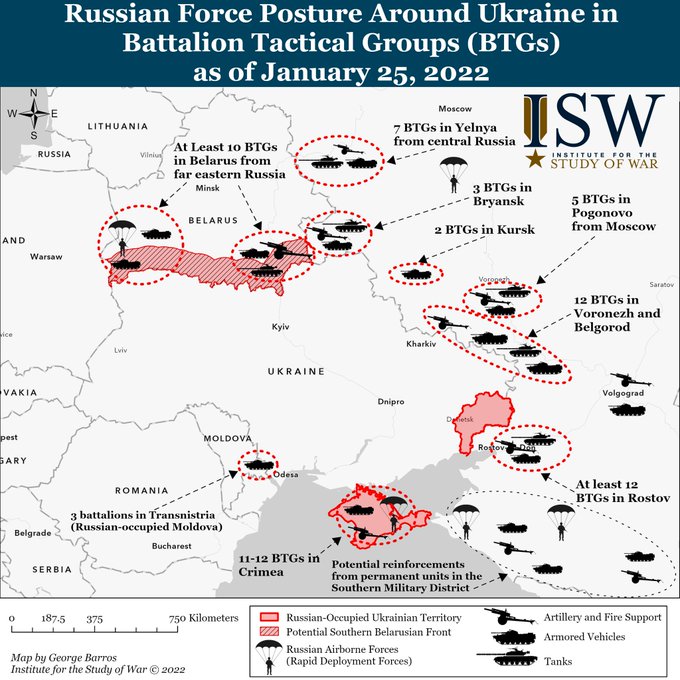 Postura y despliegue militar de Ejército Ruso en las inmediaciones de Ucrania según el ISW Probablemente minusvaloran el número de BTG, aunque sigue siendo un número muy elevado: 61 incluyendo Crimea (64 con Tradnistria) El número actual sería de más 70, y continúan llegando