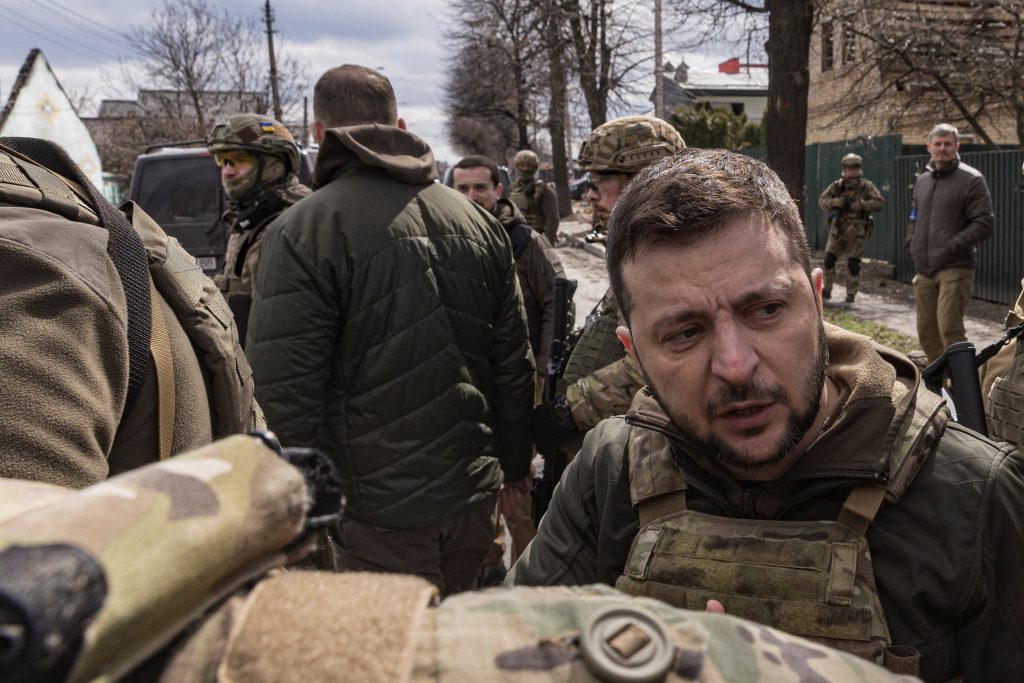 As Russia expands its assault on Ukraine, the Atlantic Council's Digital Forensic Research Lab (DFRLab) is keeping a close eye on Russia's movements across the military, cyber, and information domains. With more than five years of experience monitoring the situation in Ukraine, as well as Russia's use of propaganda and disinformation to undermine the US, NATO, and the European Union, DFRLab's global team presents the latest installment of the Russian War Report.
Tracking narratives
Kremlin claims Bucha massacre was staged by Ukraine
Pro-Kremlin accounts denying Bucha 'massacre' dominate VKontakte conversations
Kremlin attempts to reboot pro-war symbols online and offline
Russian soldiers allegedly sent stolen goods from Ukraine to Russia
Security
Russian troops abandon Hostomel Airport, leaving destruction behind
Signs of Russian forces preparing to re-deploy from Belarus
Cyber warfare
Roskomnadzor warns of spearphishing attacks using agency's identity
Kremlin claims Bucha massacre was staged by Ukraine
Over the weekend of April 2, journalists and Ukrainian authorities reported on dozens of dead civilians found in Bucha, northwest of Kyiv, after Russian troops left the area. Images captured by multiple sources documented how some of the dead had their hands tied. Ukrainian President Volodymyr Zelenskyy accused Russia of committing genocide in Ukraine, while Charles Michel, president of the European Council, used the hashtag #BuchaMassacre when he announced the EU was preparing further sanctions against Russia.