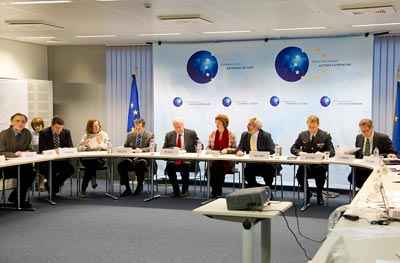 The Sahel is at a cross-road. Recent events in Mali have fuelled increasing concerns over the security of the entire Sahel region. It has shown that the primary drivers of fragility in the region are cross-border and closely intertwined and that the simultaneous and long-standing challenges of poverty, access to food, climate change, fragile governance or absence of the State, corruption and unresolved conflict function as a springboard for instability.
In this context, the EU has accelerated the implementation of a comprehensive and holistic approach towards the region in the framework of the 2011 Strategy for Security and Development in the Sahel

, which contains four lines of action mobilising more than €600 million :
development, good governance and internal conflict resolution
political & diplomatic
security & rule of law
countering violent extremism.
Background material