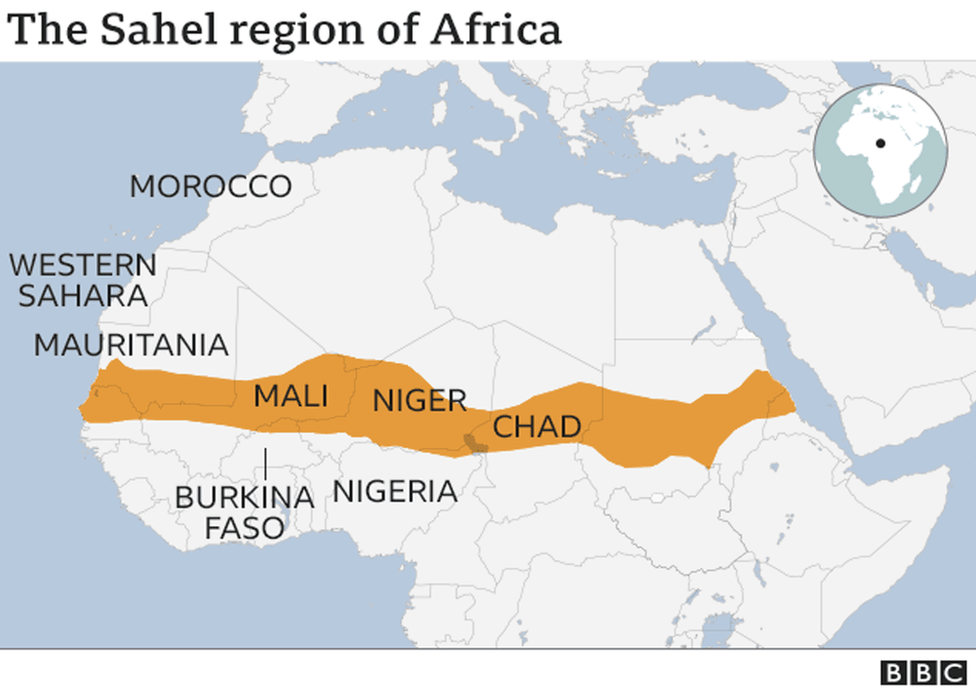 By Paul Melly
With Chad's withdrawal of troops and the imminent reduction in French troop strength from the vast Sahel region of West Africa – where jihadist groups continue to stage attack after attack, targeting civilians and soldiers without discrimination – new anti-terror tactics are afoot.
Defence ministers from the G5 Sahel countries – Burkina Faso, Chad, Mali, Mauritania and Niger – are planning more joint military operations and greater «hearts and minds» engagement.
This will target the farming and livestock herding communities of the «three-border region», where Burkina, Niger and Mali converge and militant activity is at its most intense.
In finalising the new approach at defence talks this week in the Nigérien capital Niamey, the G5 nations are taking the strategic lead.
France is stepping back into a support role, after President Emmanuel Macron recently announced that its counter-terrorism Operation Barkhane was coming to an end with French troop numbers in the Sahel being cut from 5,100 to 2,500-3,000 over the next few months.
More immediately Niger, Mali and Burkina have had to take account of Chad's abrupt decision in August to reduce its force in the three borders region from 1,200 troops to just 600.
The transitional Chadian regime in charge since the death of President Idriss Déby in April decided that it needed to bring half the contingent back home to tackle local security threats.
Nigeria-based Boko Haram and its off-shoot group Iswap, which continue to raid communities on the shores of Lake Chad
The overspill impacts of conflict between rebels and government in the neighbouring Central African Republic.
And in the desert north of Chad itself, homegrown insurgents who may still threaten – despite government efforts to agree frontier security arrangements with Libya.
But while the N'Djamena junta's choice of priorities is entirely understandable, where does that leave the struggle against the jihadists in the central Sahel?
Related from BBC
INVESTIGATION: Watch Africa Eye's probe into corruption in Mali's army