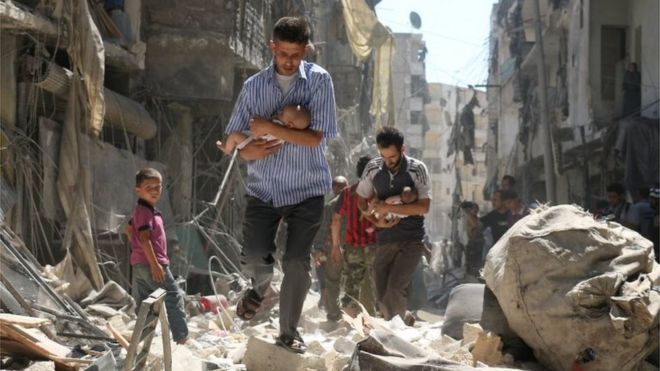 More from the BBC:
Assad is secure, but Syria's war shows no sign of ending

Why is there a war in Syria?

Returning home to ruins of East Aleppo

Aleppo: Before and after images

Syria peace talks: Armed groups come in from the cold

Turkish policy sets new path for Syria

After Aleppo, what next for Syria?

Islamic State and the crisis in Iraq and Syria in maps

What's left of Syria after five years of war?

Syria's war: Special report
Beirut: Eavesdropping on Syrian conflict

Siege warfare and suffering in Madaya

Counting the cost of air strikes on IS

Syria's lost generation of children

Displaced Syrians struggle to survive
Video

Syria conflict: A new kind of world war?

Video

Bowen: Can leaders find Syria consensus?

Video

Aftermath of Russia's Syria strikes

Video

What is Russia's target in Syria?

Video

Russia's military hardware in Syria

Video

Why is Putin helping Assad in Syria?

Video

Russian strikes: Sorrow and scepticism
El páramo sirio continúa en llamas – Elcano Blog: Tras seis años, casi 500.000 muertos, más de ocho millones desplazados y cinco millones de refugiados, el conflicto sirio sigue en llamas.
En #Siria, "al-Qaeda trata de sacar tajada de la generalizada obsesión con Daesh" @SusoNunezhttp://www.blog.rielcano.org/el-paramo-sirio-continua-en-llamas/ …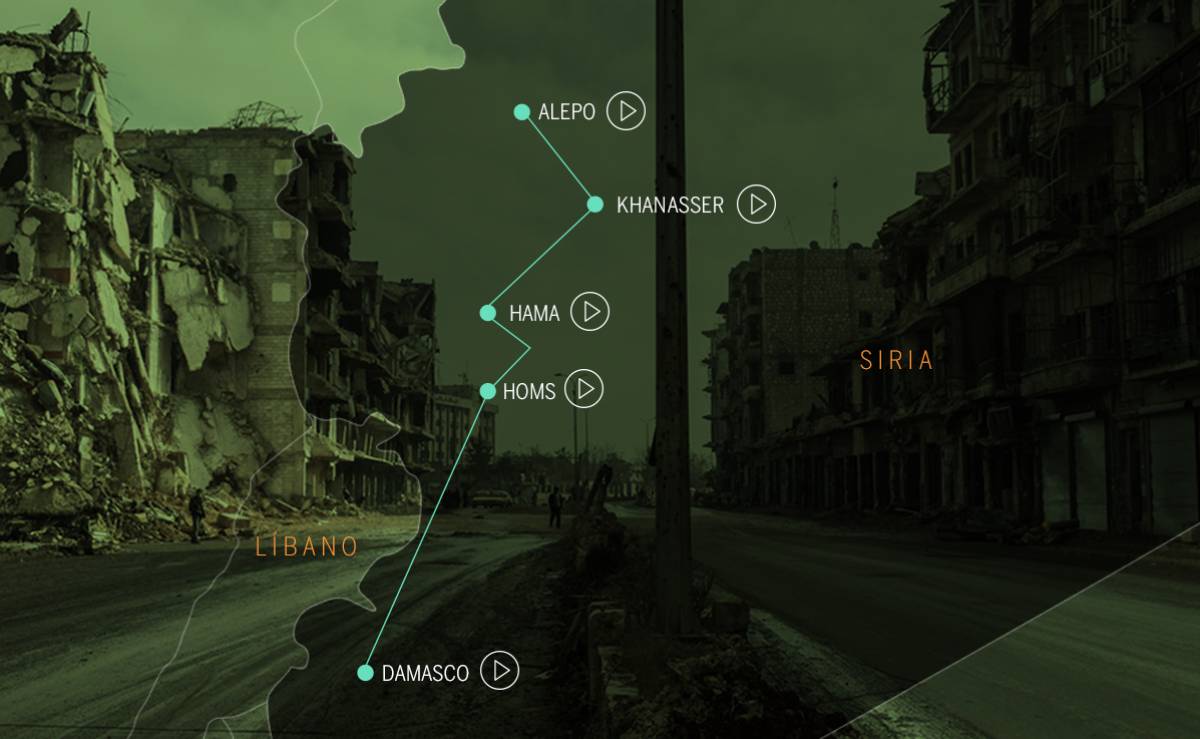 Siria de sur a norte tras seis años de guerra -por Natalia Sancha desde Alepo (El País)
Relacionados
De la cárcel de Bashar Asad a sufrir el yugo islamista en Siria -por Rosa Meneses (EL Mundo)
Syrian Arab Republic: Warring parties continued to target civilians for abuses over last seven months – UN… http://dlvr.it/Nd4Tz5 
Syrian Arab Republic: Joint Statement by the UN Resident/Humanitarian Coordinator for Syria and Regional… http://dlvr.it/Nd4TyH 
In Syria, Iran sees necessary war