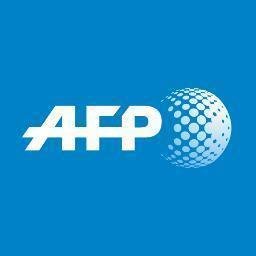 Long-running face-off between North Korea and the US shows no signs of calming down 
http://

u.afp.com/4Ltc

  
The Risk of Nuclear War with North Korea -On the ground in Pyongyang: Could Kim Jong Un and Donald Trump goad each other into a devastating confrontation. newyorker.com
A World Apart: The Two Koreas and Six Decades of Separation
By Jiyeun Lee and Hooyeon Kim
South Korea and North Korea could hardly be further apart right now: A new democratic president has been elected in Seoul after the peaceful ouster of his predecessor over a political scandal, while a dictator in Pyongyang has raised the ante with missile launches and yet another nuclear test.
Moon Jae-in's new government in South Korea has repeatedly said it wants to use both sanctions and dialogue to rein in Kim Jong Un's regime. Yet U.S. President Donald Trump has indicated he could take much more drastic steps, including military action or a halt on all trade with any country that does business with Kim.
By Brendan Scott and Adrian Leung
A recent survey commissioned by the New York Times 
found
 that people who could find North Korea on a map were more likely to favor talks over military action. A glance at North Asia's geography explains why.
The ABCS of deterring North Korea
How North Korea Evades Sanctions
By DREW JORDAN and DAVID BOTTI | Sep. 19, 2017
| 1:57
The United Nations has tried to limit North Korea's resources — and cripple its nuclear program — by imposing limits on trade. Here's how the country skirts those sanctions.
By ROBIN STEIN and DREW JORDAN | Aug. 27, 2017
 | 3:59
The United States uses two different categories of missile defense to counter North Korea. Here's how they work and — sometimes — how they don't.
The confrontation between the United States and North Korea is in a more dangerous zone than at any point in decades. Each side has announced tough positions, issued threats and underscored that its positions are nonnegotiable. Each side is now boxed in, with little room to maneuver. How to get off this perilous path?

How North Korea Uses Front Companies to Help Evade Sanctions
The U.S. and North Korea On The Brink: A Timeline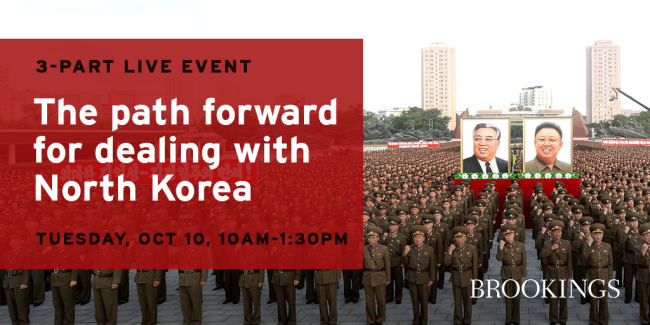 Watch live tomorrow: The path forward for dealing with North Korea
Tuesday, October 10, 2017 10:00 AM – 1:30 PM EDT
The United States has articulated a policy of «maximum pressure and engagement» on North Korea, but mixed signals from the Trump administration have raised far more questions than answers.Tomorrow at 10:00 AM EDT, Brookings will host leading U.S. experts and former officials to identify actionable policy steps the White House and Congress should take to address the growing threat from North Korea.