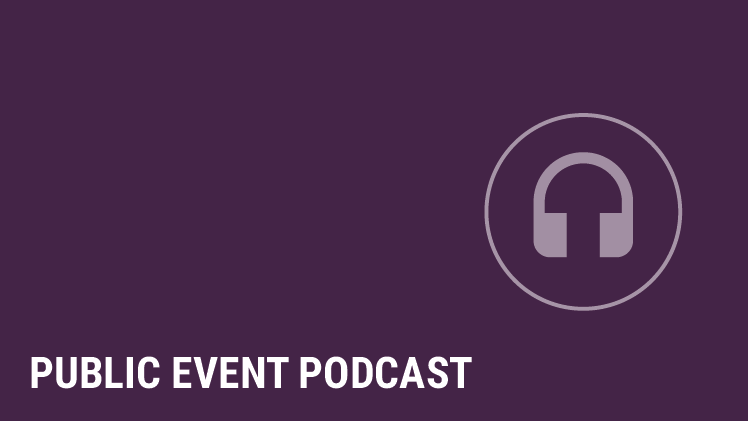 Rahm Emanuel will discuss the role of cities as world leaders in the 21st century. 
Cities have risen as global centers for innovation and energy across economics, entrepreneurship, culture and public policy. As the leader of the City of Chicago, Mayor Emanuel has been uniquely positioned to address the complex challenges and opportunities posed by education, health care, technology, immigration, infrastructure, climate change, and much more.
Rahm Emanuel (@ChicagosMayor) was elected Mayor of Chicago in 2011 and re-elected in 2015. Mayor Emanuel has led major investments across education, youth programming, neighborhood development, transportation, infrastructure, public health, public safety, and the fight against climate change.
Prior to this, Mayor Emanuel served as the White House Chief of Staff to President Barack Obama and served three terms in the U.S. House of Representatives representing Chicago's 5th District. He previously served as a member of the Clinton administration from 1993 to 1998, rising to serve as Senior Advisor to the President for Policy and Strategy.
Caroline Daniel (@carolinefdaniel) is a partner at Brunswick and former editor of FT Weekend, consulting editor of FT Live/FT Conferences, and FT assistant editor.
LSE Cities (@LSECities) studies how people and cities interact in a rapidly urbanising world, focusing on how the design of cities impacts on society, culture and the environment. Through research, conferences, teaching and projects, the centre aims to shape new thinking and practice on how to make cities fairer and more sustainable for the next generation of urban dwellers, who will make up some 70 per cent of the global population by 2050.
The Chicago Council on Global Affairs (@chicagocouncil) studies the influence of cities in solving global challenges and shaping world affairs.
This event has been jointly organised by LSE Cities, the Chicago Council on Global Affairs and
For more information
19 February 2019