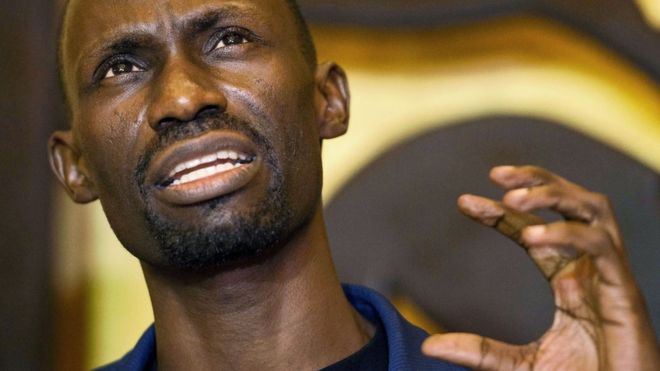 Maxence Melo's Jamii Forums: Tanzania's 'accidental journalist'
Tanzania's Maxence Melo, the winner of last year's International Press Freedom Award, never set out to be a journalist.
Sixteen years ago, he co-founded Jamii Forums, a website that exposed corruption and helped push for political accountability – as an alternative to the mainstream news outlets.
It won him global acclaim, for representing the best of journalism. But in the last three years, he has been to court 137 times and has been detained overnight for his work.
It has not been easy: «It's tiresome, I have to be honest, it's tiresome, and there are times you feel like giving up,» he told the BBC's Sammy Awami in December.
Trained as a civil engineer, Mr Melo calls himself an «accidental journalist.»
He started the citizen journalism and whistle-blowing website Jamii Forums in 2003, where citizens engaged in free discussions on issues facing the country.
The website became popular, and its success in its mission seemed to have rankled with the government.
Mr Melo was in 2008 arrested on accusations of terrorism, through the charges were dropped. But it didn't end there.