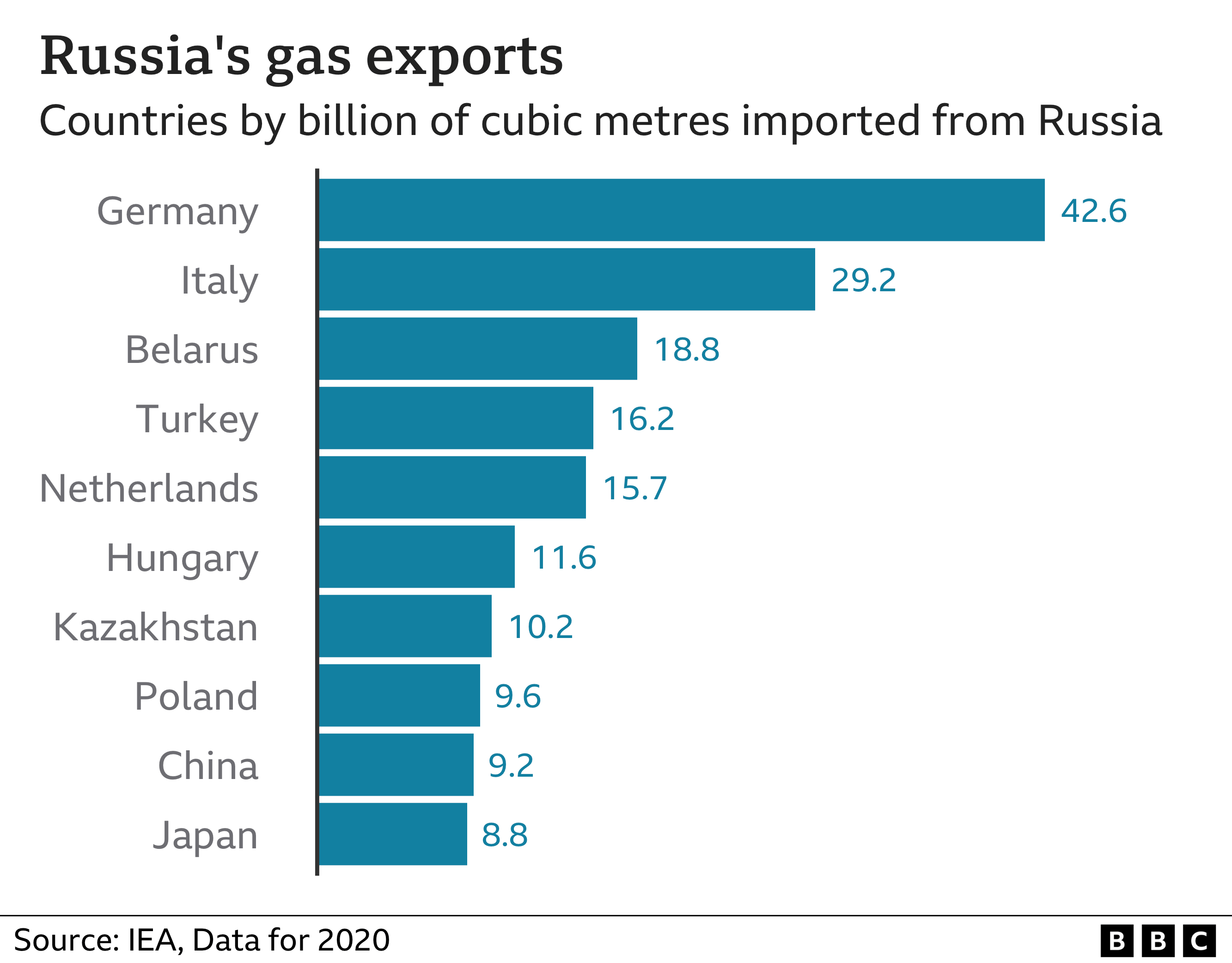 President Vladimir Putin has threatened to cut gas supplies to «unfriendly» countries if they don't start paying for gas imports in Russian roubles.
The US, EU, and UK placed restrictions on oil and gas imports from Russia after it invaded Ukraine in February.
What sanctions are there on Russian oil and gas?
Oil and gas prices have risen since the invasion of Ukraine, and if Russia were to halt exports they could rise further.