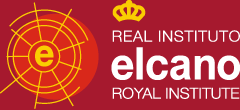 Nº 699. 26 de septiembre de 2018 · Publicaciones e información reciente de think tanks, institutos de investigación y organismos internacionales
La Asamblea General de la ONU está siendo el reflejo de la división entre EEUU y sus aliados tradicionales. En su segunda intervención en Nueva York, el presidente Donald Trump volvió a promover su política de "America first": "we reject the ideology of globalism, and we embrace the doctrine of patriotism. Criticó a Irán y Venezuelay se mostró optimista con los esfuerzos para contener la amenaza nuclear de Corea del Norte. Afirmó que su Administración ha conseguido más que cualquier otra en la historia de su país, ante los murmullos de la audiencia. El día anterior, también en Nueva York, los líderes de Irán, la UE, China, Alemania, Francia, Rusia y Reino Unido se reunieron para discutir el futuro o posible modificación del acuerdo nuclear con Irán y las sanciones tras la salida de EEUU.
DOCUMENTOS
El optimismo económico crece en muchos países una década después de la crisis financiera global, aunque no desaparece la preocupación por el futuro. Son algunas de las conclusiones de este nuevo estudio del Pew Research Center.
El nuevo entorno de seguridad tiene una serie de características que se desgranan en este nuevo informe de Brookings.
Nueva ciber-estrategia nacional publicada por la Casa Blanca que servirá de guía para que la Administración haga frente a la ciberseguridad y a las ciberamenazas. Según la Casa Blanca, es la primera "estrategia articulada" sobre el tema en 15 años.
Se analiza el comercio de gas entre la UE y Rusia, que ha crecido de forma considerable en 2016 y 2017 a pesar de las crisis políticas.
Brookings experts on Trump's UNGA speech
Las confusiones de Trump: globalización, derecho internacional y patriotismo
American sovereignty is safe from the UN
Man on wire: An acrobatic act of faith by a Frenchman in New York
The Jungle Grows Back: America and Our Imperiled World
Ideas for Resetting Big-Power Relations