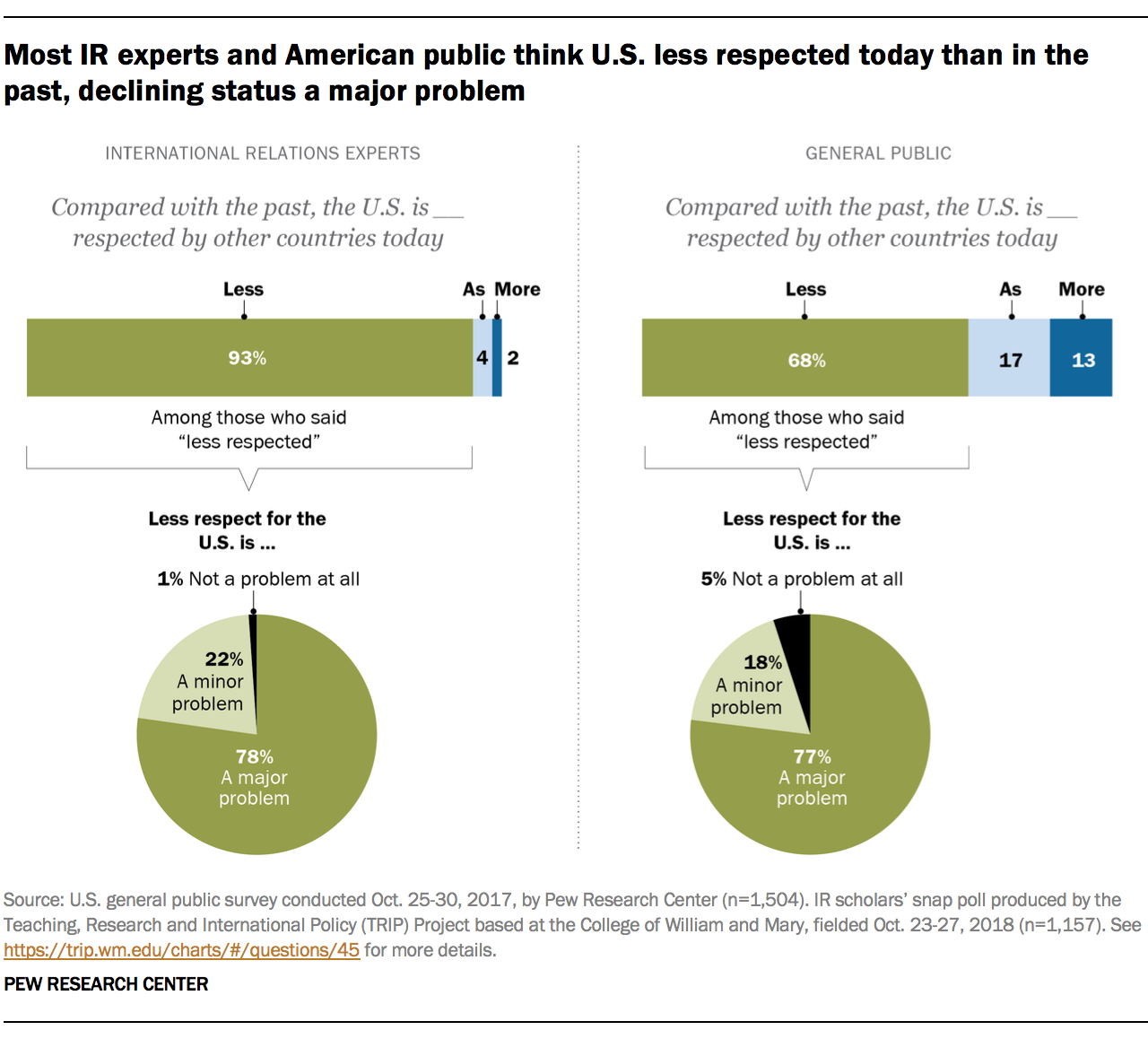 International relations experts and U.S. public agree: America is less respected globally
International relations experts at American colleges and universities overwhelmingly say the United States is less respected by other countries today than it was in the past – and the U.S. public agrees with this assessment, though to a lesser extent.
Among the foreign affairs experts, 93% say the U.S. is less respected by other countries today compared with the past, according to a survey of international relations (IR) scholars conducted in October 2018 by the Teaching, Research and International Policy (TRIP) Project at the College of William and Mary. The poll included 1,157 respondents who are employed at a U.S. college or university in a political science department or professional school and who teach or conduct research on international issues. Only 4% of these experts believe the U.S. is as respected as in the past, with a mere 2% saying the U.S. gets more respect from abroad than it has previously received.
Related
On global affairs, Americans have more confidence in other world leaders than in Trump
Key public opinion findings on Trump, Putin and the countries they lead
Key global views about issues and leaders in the spotlight at the G20 summit
Americans and Germans are worlds apart in views of their countries' relationship
Many worldwide oppose more migration – both into and out of their countries