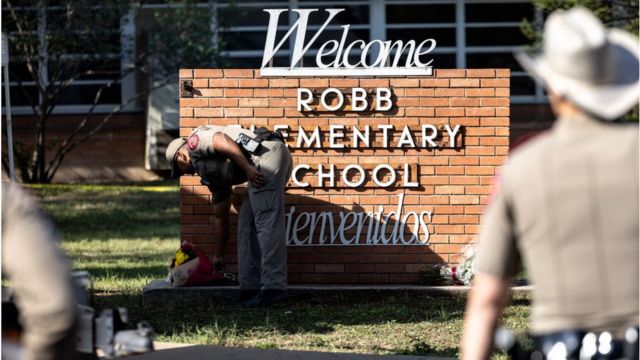 Otro tiroteo. Otra matanza en una escuela estadounidense.
Al menos 19 niños y dos maestras fueron asesinados este martes en la escuela primaria Robb en la localidad de Uvalde, Texas, un pueblo de 16.000 habitantes a unos 135 kilómetros de San Antonio.
El autor de la masacre, Salvador Ramos, tenía 18 años. Entró al centro educativo con una pistola y un rifle de asalto AR-15 y abrió fuego dentro de un salón de clases. Murió por disparos de la policía.
Este incidente reaviva el debate sobre la necesidad o no de controlar la posesión de armas de fuego.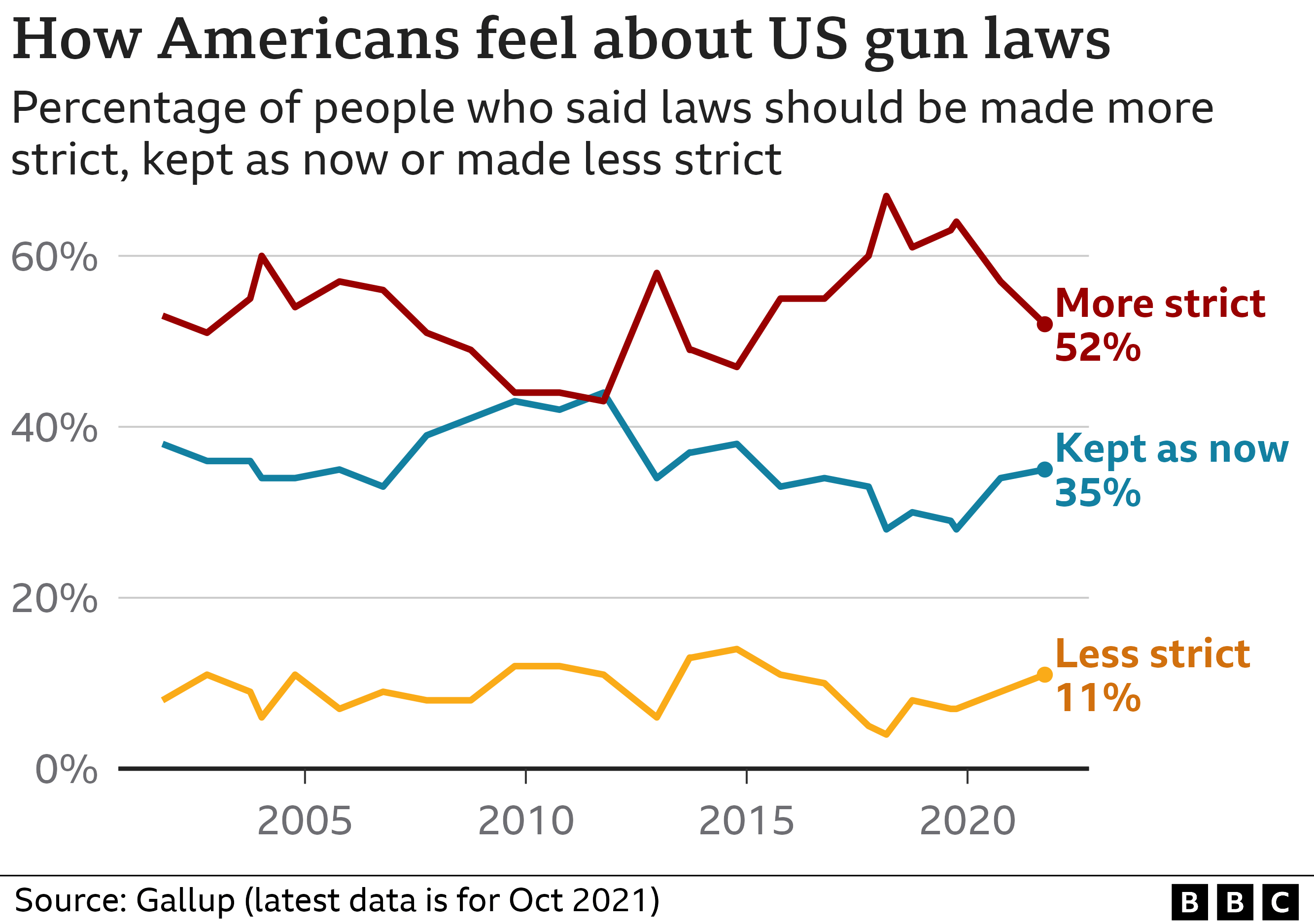 Texas shooting: Police urged to enter school during attack, witnesses say
By Robert Greenall & Angelica Casas & Chelsea Bailey
BBC News, London and Uvalde
Police were urged to charge into a deadly school shooting in Texas by onlookers, witnesses say, with one suggesting he considered doing so himself as he became frustrated.
Texas officials say gunman Salvador Ramos was inside the school in Uvalde for up to an hour before he was killed.
Nineteen children and two adults died, while 17 others were injured.
Eyewitness Juan Carranza told the Associated Press that women shouted at officers to «go in there».
But the 24-year-old, who witnessed the scene at the Robb Elementary School from outside his house, said police did not enter.
Javier Cazares, whose daughter was killed in the attack, told the news agency he suggested running in with other onlookers because the police «weren't doing anything».
Authorities said the gunman locked himself in a classroom which officers then struggled to gain access to.
Steven McCraw, the director of the Texas Department of Public Safety, told a news conference on Wednesday that the gunman was on site for between 40 minutes and an hour before law enforcement were able to «contain» him.
US Border Patrol Chief Raul Ortiz, meanwhile, told CNN that dozens of officers responded to the shooting and «didn't hesitate».