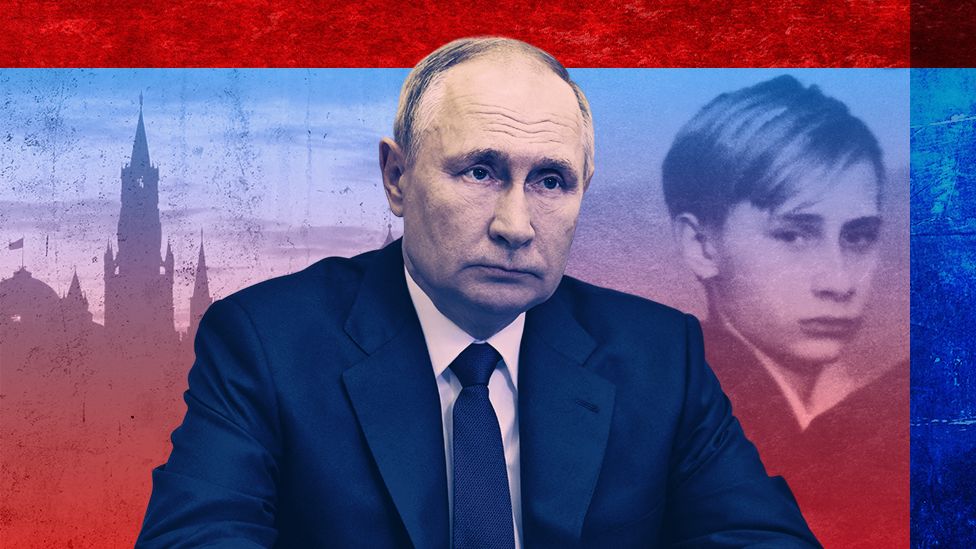 As Vladimir Putin nears his 70th birthday on Friday, how did he become the isolated autocrat who launched his disastrous invasion of Ukraine?
Seven pivotal moments in his life helped shape his thinking and explain his growing estrangement with the West.
Born in a Leningrad still scarred by its 872-day siege in World War Two, young Vladimir was a surly and combative boy at school – his best friend recalled that «he could get into a fight with anyone» because «he had no fear».
Nonetheless, a slight but scrappy young boy in a city overrun with street gangs needed an edge, and at the age of 12 he took up first sambo, a Russian martial art, and then judo. He was determined and disciplined, and by the time he was 18 had a judo black belt and third place in the national junior competition.
Of course, this has since been used as part of his carefully-curated macho persona, but it also confirmed his early belief that in a dangerous world, you need to be confident but also realise that, in his own words, when a fight is inevitable, «you must hit first, and hit so hard that your opponent will not rise to his feet».
Related
Putin's path: from pledges of stability to nuclear threats