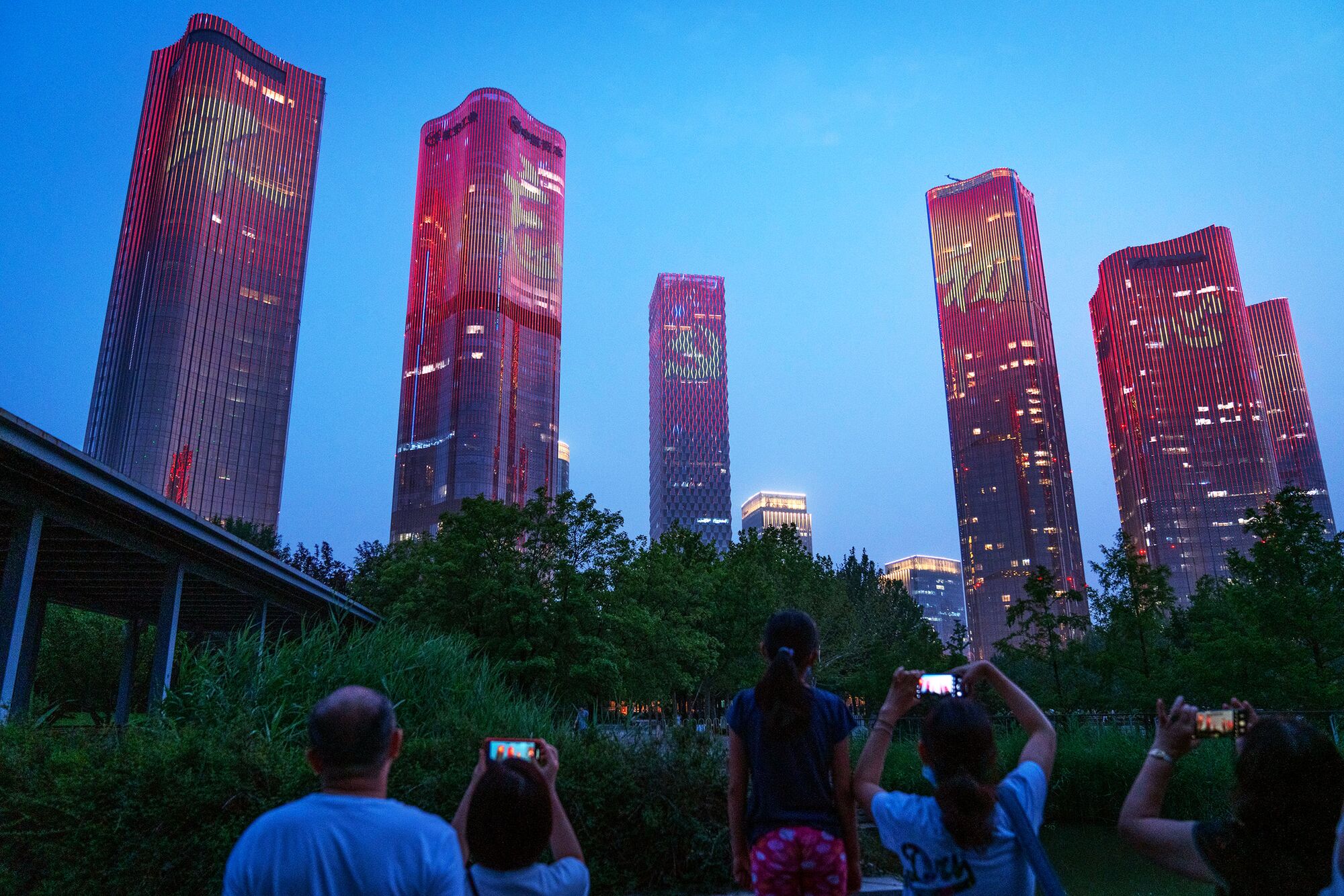 The Communist Party wants the world to see China's continued rise as inevitable. In reality, it's anything but.
When will China overtake the U.S. to become the world's biggest economy?
Few questions are more consequential, whether it's for executives wondering where long-term profits will come from, investors weighing the dollar's status as global reserve currency, or generals strategizing over geopolitical flashpoints.
In Beijing, where they've just been celebrating the 100th anniversary of the Chinese Communist Party, leaders are doing their best to present the baton-change as imminent and inevitable. "The Chinese nation," President Xi Jinping said last week, "is marching towards a great rejuvenation at an unstoppable pace."
Early in the Covid-19 crisis, when China managed to control infections and maintain growth even as the U.S. suffered hundreds of thousands of deaths and a crunching recession, many were inclined to agree. More recently, an unexpectedly fast U.S. recovery has illustrated just how much uncertainty remains around the timing of the transition—and even whether it will happen at all.
If Xi delivers on growth-boosting reforms, and his U.S. counterpart President Joe Biden is unable to push through his proposals for renewing infrastructure and expanding the workforce, forecasts from Bloomberg Economics suggest China could grab the top spot—held by the U.S. for well over a century—as soon as 2031.
But that outcome is far from guaranteed. China's reform agenda is already languishing, tariffs and other trade curbs are disrupting access to global markets and advanced technologies, and Covid stimulus has lifted debt to record levels.
The nightmare scenario for Xi is that China could follow the same trajectory as Japan, also touted as a potential challenger to the U.S. before it crashed three decades ago. A combination of reform failure, international isolation and financial crisis could halt China before it reaches the top.
Another possibility—enticing to the skeptics—if China's official GDP data is exaggerated, the gap between the world's biggest and second biggest economies may be larger than it appears, and closing at a slower pace.