Power struggle between military factions erupted after faltering transition to civilian-led government
What's behind the fighting?
The clashes erupted in the middle of April amid an apparent power struggle between the two main factions of the military regime.
The Sudanese armed forces are broadly loyal to Gen Abdel Fattah al-Burhan, the country's de facto ruler, while the paramilitaries of the Rapid Support Forces (RSF), a collection of militia, follow the former warlord Gen Mohamed Hamdan Dagalo, known as Hemedti.
The power struggle has its roots in the years before a 2019 uprising that ousted the dictatorial ruler Omar al-Bashir, who built up formidable security forces that he deliberately set against one another.
When an effort to transition to a democratic civilian-led government faltered after Bashir's fall, an eventual showdown appeared inevitable, with diplomats in Khartoum warning in early 2022 that they feared such an outbreak of violence. In the weeks before clashes broke out tensions had risen further.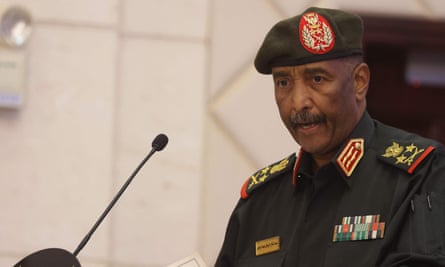 How did the military rivalries develop?
The RSF was founded by Bashir to crush a rebellion in Darfur that began more than 20 years ago due to the political and economic marginalisation of the local people by Sudan's central government. The RSF was also known by the name of Janjaweed, which became associated with widespread atrocities.
In 2013, Bashir transformed the Janjaweed into a semi-organised paramilitary force and gave their leaders military ranks before deploying them to crush a rebellion in South Darfur and then dispatching many to fight in the war in Yemen, and later Libya.
The RSF, led by Hemedti, and the regular military forces under Burhan cooperated to oust Bashir in 2019. The RSF then dispersed a peaceful sit-in that was held in front of the military headquarters in Khartoum, killing hundreds of people and raping dozens more.