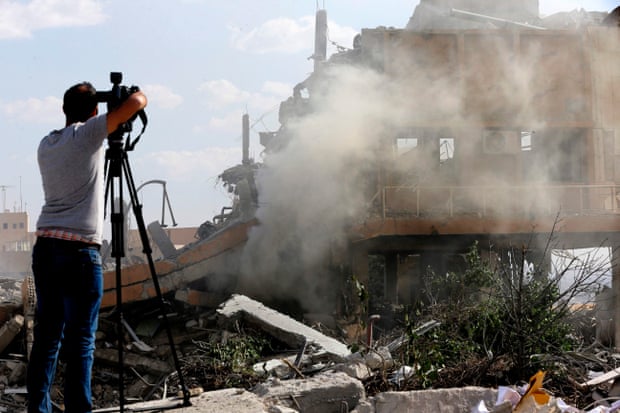 War reporters like me will cease to exist if the web giants aren't stopped

News journalism is being sucked dry by Facebook and Google – the EU must pass a crucial reform on copyright law
I was in Mosul, the Islamic State group's former capital in northern Iraq, on a reporting assignment about children returning to a school that had been shut down for three years by jihadists. I was thinking of how best to describe the joy of those children as they returned to their long-forbidden desks in that ruined city.
Sitting at a restaurant with the photographer, video journalist and driver before heading back to Baghdad, I read an article on my laptop about the EU debate on plans for a "neighbouring rights" law which would apply to the media. The report did not come as a shock.
After five years crossing a war-shattered Syria where I narrowly escaped being killed by snipers' bullets or gunners' shells, I had just arrived back in Iraq for the third time since the US invasion of 2003.
In more than 40 years of reporting, I have seen the number of reporters on the ground steadily decrease as the dangers relentlessly grow. We have become targets and our reporting missions cost more and more. Gone are the days when I could go to war in a jacket, or shirtsleeves, an ID card in my pocket, along with a photographer or a video journalist. Now you need bullet-proof vests, armoured cars, sometimes bodyguards, and insurance. Who pays? The media pays, and it is a heavy cost.