The #ECFRScorecard 2016 has landed! #Russia chapter – things looking up http://www.ecfr.eu/scorecard/2016/russia#.Vqo5OyrI-1Q.twitter … @ecfr @kadriliik pic.twitter.com/pIKGFvq2dj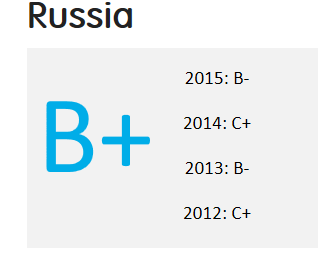 The European Foreign Policy Scorecard provides a systematic assessment of Europe's foreign policy performance, analysing the performance of the 28 member states and the EU institutions on 65 policy areas arranged around six key issue areas: Multilateral issues; Russia; Wider Europe; Middle East and North Africa; United States; Asia and China. See scores below.
Click here for the PDF version of the Scorecard. The EPUB and MOBI formats will be available soon.