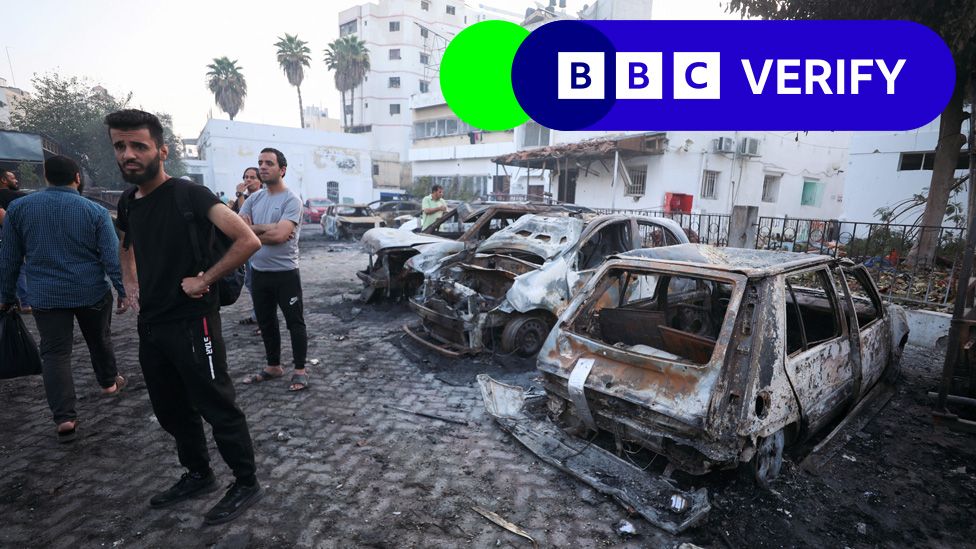 By Paul Brown, Joshua Cheetham, Sean Seddon and Daniele Palumbo
BBC Verify
A deadly blast at the crowded Al-Ahli hospital in Gaza City is feared to have killed hundreds of people.
The Hamas-controlled Palestinian authorities in Gaza immediately blamed Israel, claiming it was a deliberate air strike. Israel has denied involvement.
Amid the claim and counterclaim, getting to the truth is harder than ever.
BBC Verify is trying to unravel what is and isn't known – looking at video footage, still imagery and other evidence, including eyewitness accounts. In addition, a BBC journalist has been to the blast site, where there is limited access.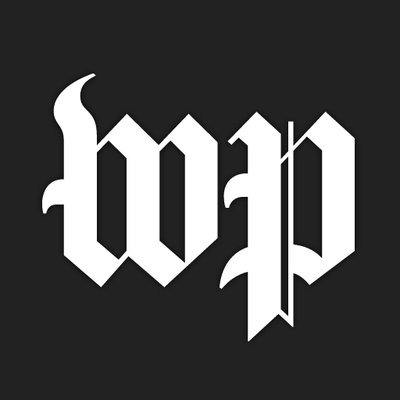 U.S. details intelligence it says clears Israel in Gaza hospital blast
American officials claim 'high confidence' that the al-Ahli Hospital explosion was not Israel's fault, but they are less certain a Palestinian group was to blame
October 24, 2023 at 8:26 p.m. EDT
U.S. intelligence officials said Tuesday they have determined with "high confidence" that Israel was not responsible for the huge explosion at al-Ahli Hospital in Gaza City that killed scores of people last week, offering the most detailed explanation to date of an apparent accident that sparked protests throughout the Middle East after some initial reports attributed responsibility to Israel.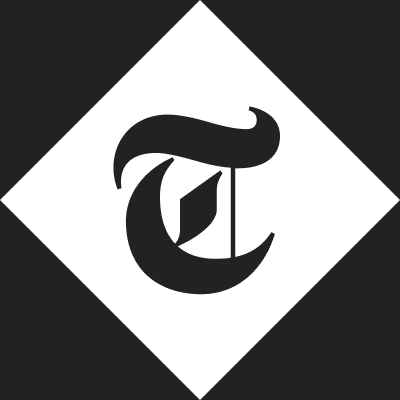 Three clues the Ahli Arab Hospital strike came from Gaza
Footage of the explosion, along with images of the aftermath, suggest the Israeli military may not have been responsible.
Hamas, the Islamist terror group that controls Gaza, immediately blamed an Israeli airstrike for an explosion at the Al-Ahli al-Arabi hospital on Tuesday night.
Israeli officials soon hit back with counter-claims that a rocket fired by militants from Islamic Jihad that failed shortly after launch was responsible instead.
Three main clues from open source intelligence investigations have provided an insight into who might have been behind the explosion that killed hundreds of people.
‌Trajectory
Footage taken of rockets fired east from Gaza in the direction of Israel show one appearing to burst into flames mid-flight, which could have showered shrapnel onto the ground below.
A Close Look at Some Key Evidence in the Gaza Hospital Blast
A widely cited missile video does not shed light on what happened, a Times analysis concludes.
The video shows a projectile streaking through the darkened skies over Gaza and exploding in the air. Seconds later, another explosion is seen on the ground.
The footage has become a widely cited piece of evidence as Israeli and American officials have made the case that an errant Palestinian rocket malfunctioned in the sky, fell to the ground and caused a deadly explosion at Al-Ahli Arab Hospital in Gaza City.
But a detailed visual analysis by The New York Times concludes that the video clip — taken from an Al Jazeera television camera livestreaming on the night of Oct. 17 — shows something else.