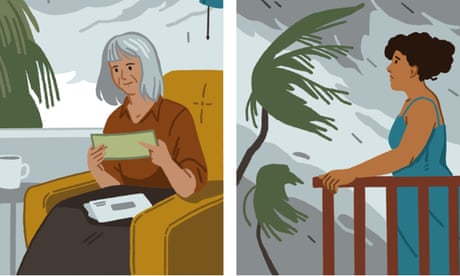 THE GUARDIAN, Dec 27, 2021
The 10 most expensive weather disasters this year caused more than $170bn in damage, $20bn more than in 2020, a British aid group has found.
Christian Aid said the upward trend reflects the effects of manmade climate change and added that the 10 disasters in question also killed at least 1,075 people and displaced 1.3 million.
Each year, the aid group calculates the cost of weather incidents like flooding, fires and heatwaves according to insurance claims. In 2020, it found the world's 10 costliest weather disasters caused $150bn in damage, making this year's total an increase of 13%.
The most expensive disaster in 2021 was Hurricane Ida, which lashed the eastern United States and caused around $65bn in damage. After crashing into Louisiana at the end of August, it made its way northward and caused extensive flooding in New York City and the surrounding area.
Spectacular and deadly flooding in Germany and Belgium in July was next on the list at $43bn in losses.