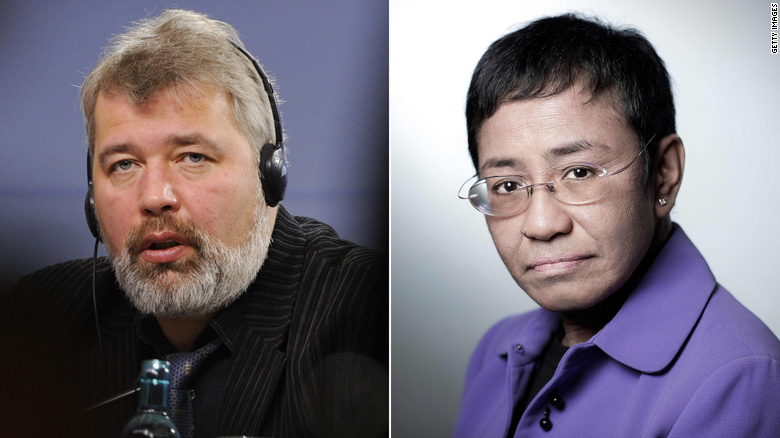 Updated 1054 GMT (1854 HKT) October 8, 2021
(CNN)The Nobel Peace Prize has been awarded to journalists Maria Ressa and Dmitry Muratov, for their longstanding efforts to safeguard freedom of expression in the Philippines and Russia.
Ressa is the CEO of Rappler, a news outlet critical of Philippine President Rodrigo Duterte's regime, while Muratov heads the independent Russian newspaper Novaya Gazeta. Both have faced legal and physical threats during their careers, as their respective governments cracked down on the rights of journalists.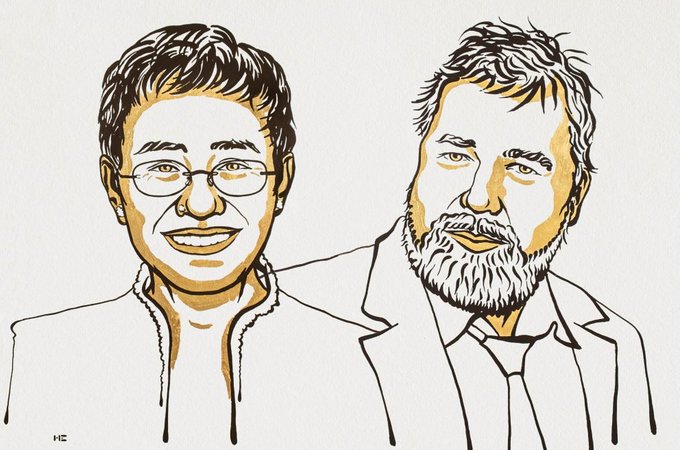 Committee to Protect Journalists
@pressfreedom
International Press Freedom Awards 2007: Dmitry Muratov

Russian journalist Dmitry Muratov, the editor of Novaya Gazeta and 2021 Nobel Peace Prize laureate, was CPJ's 2007 International Press Freedom Awardee.

8:30 p. m. · 8 oct. 2021
Related