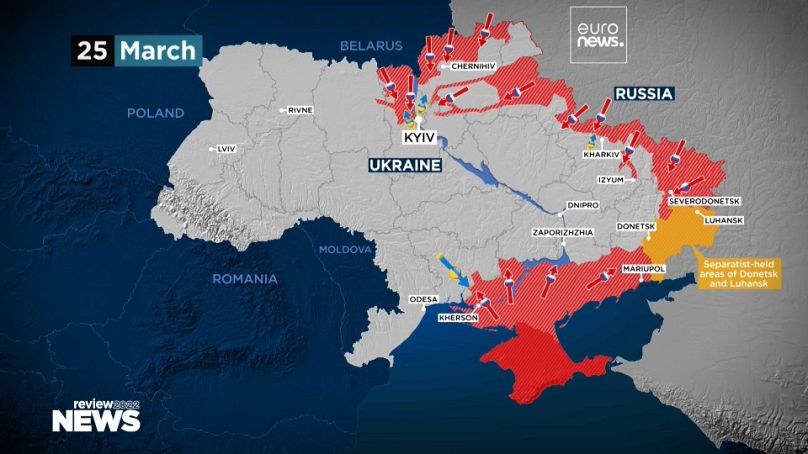 As 2022 comes to a close, we take a look at how the events in Ukraine unfolded after Russia invaded the country.
In the early hours of February 24 2022 Russian President Vladimir Putin launched a large-scale invasion of Ukraine. 
«I have decided on a special military operation,» explained Putin.
RELATED
How the events in Ukraine unfolded after Russia invaded the country on 24 February
The impact of Russia's invasion of Ukraine on Europe 
 2022 Review of the year – Protests erupt across Iran
What international events to expect in 2023